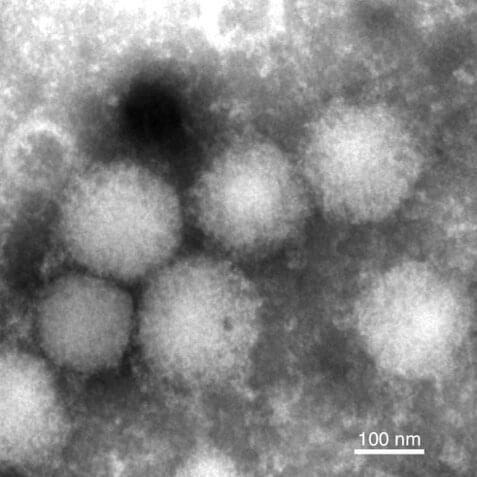 A previously unknown virus that can infect humans and cause disease has been identified by scientists in Japan. The novel infectious virus, named Yezo virus, is transmitted by tick bites and causes a disease characterized by fever and a reduction in blood platelets and leucocytes. The discovery was made by researchers at Hokkaido University and colleagues, and the results have been published in the journal Nature Communications.
Keita Matsuno, a virologist at Hokkaido University's International Institute for Zoonosis Control, said: "At least seven people have been infected with this new virus in Japan since 2,014 but, so far, no deaths have been confirmed."
The Yezo virus was discovered after a 41-year-old man was admitted to the hospital in 2019 with fever and leg pain after being bitten by an arthropod believed to be a tick while he was walking in a local forest in Hokkaido. He was treated and discharged after two weeks, but tests showed he had not been infected with any known viruses carried by ticks in the region. A second patient showed up with similar symptoms after a tick bite the following year.