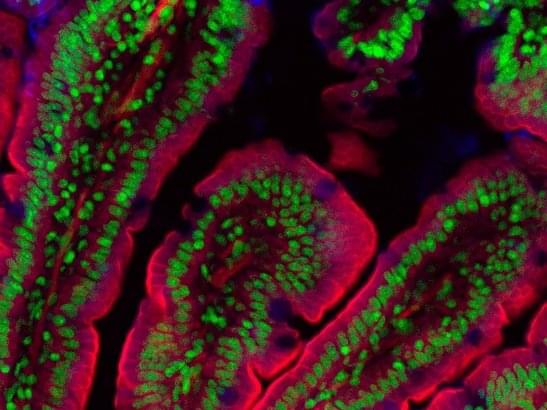 Scientists also analysed microbial genetic material from the stool of men with prostate cancer and identified a specific bacterium – Ruminococcus – that may play a major role in the development of resistance. In contrast, the bacterium Prevotella stercorea was associated with favourable clinical outcomes.
---
Image: Section of a mouse gut. Credit: Kevin Mackenzie, University of Aberdeen.
Common gut bacteria can fuel the growth of prostate cancers and allow them to evade the effects of treatment, a new study finds.
Scientists revealed how gut bacteria contribute to the progression of advanced prostate cancers and their resistance to hormone therapy – by providing an alternative source of growth-promoting androgens, or male hormones.