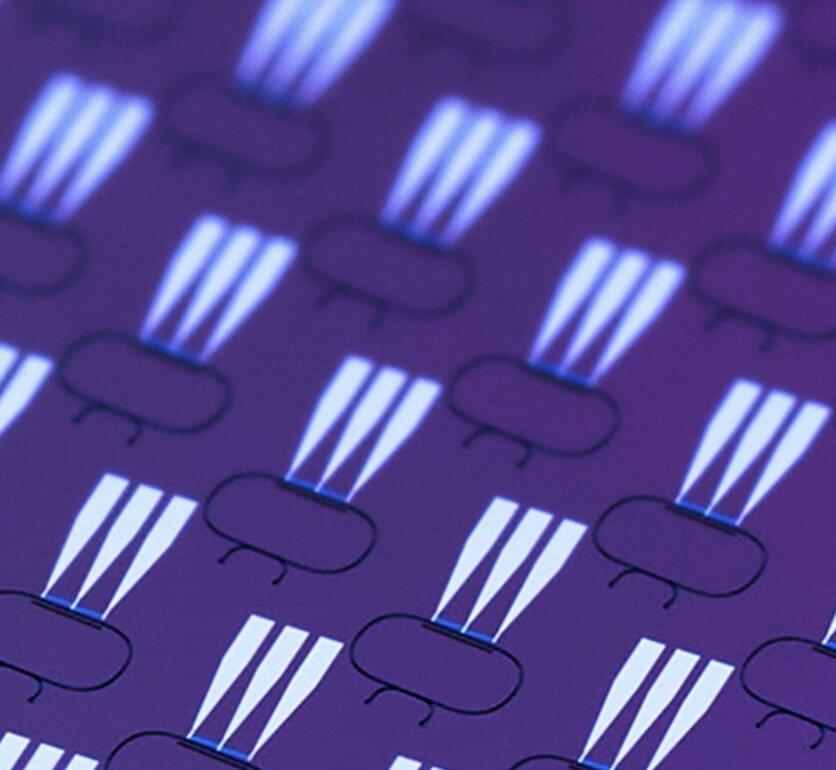 Light offers an irreplaceable way to interact with our universe. It can travel across galactic distances and collide with our atmosphere, creating a shower of particles that tell a story of past astronomical events. Here on earth, controlling light lets us send data from one side of the planet to the other.
Given its broad utility, it's no surprise that light plays a critical role in enabling 21st century quantum information applications. For example, scientists use laser light to precisely control atoms, turning them into ultra-sensitive measures of time, acceleration, and even gravity. Currently, such early quantum technology is limited by size—state-of-the-art systems would not fit on a dining room table, let alone a chip. For practical use, scientists and engineers need to miniaturize quantum devices, which requires re-thinking certain components for harnessing light.
Now IQUIST member Gaurav Bahl and his research group have designed a simple, compact photonic circuit that uses sound waves to rein in light. The new study, published in the October 21 issue of the journal Nature Photonics, demonstrates a powerful way to isolate, or control the directionality of light. The team's measurements show that their approach to isolation currently outperforms all previous on-chip alternatives and is optimized for compatibility with atom-based sensors.