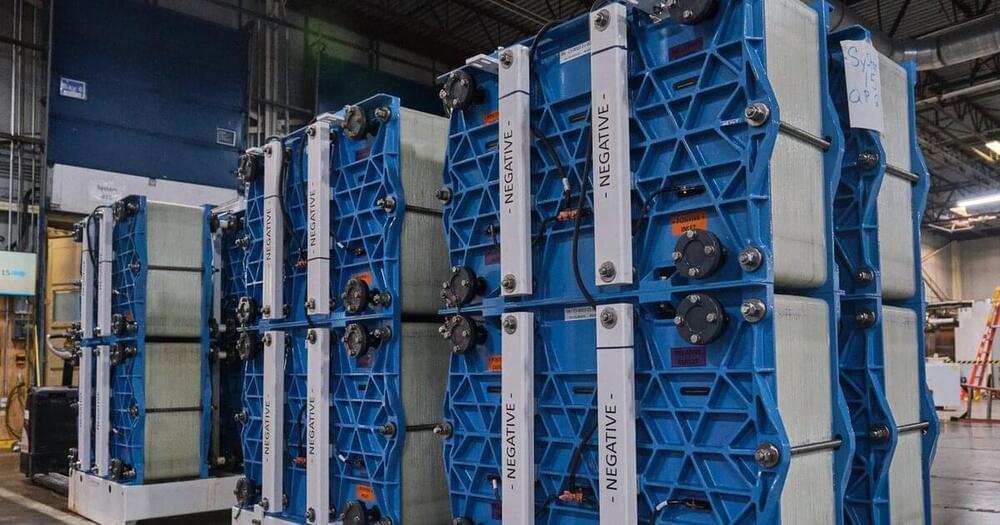 The world's electric grids are creaking under the pressure of volatile fossil-fuel prices and the imperative of weaning the world off polluting energy sources. A solution may be at hand, thanks to an innovative battery that's a cheaper alternative to lithium-ion technology.
SB Energy Corp., a U.S. renewable-energy firm that's an arm of Japan's SoftBank Group, is making a record purchase of the batteries manufactured by Energy Storage Systems. The Oregon company says it has new technology that can store renewable energy for longer and help overcome some of the reliability problems that have caused blackouts in California and record-high energy prices in Europe.
The units, which rely on something called "iron-flow chemistry," will be used in utility-scale solar projects dotted across the U.S., allowing those power plants to provide electricity for hours after the sun sets. SB Energy will buy enough batteries over the next five years to power 50,000 American homes for a day.