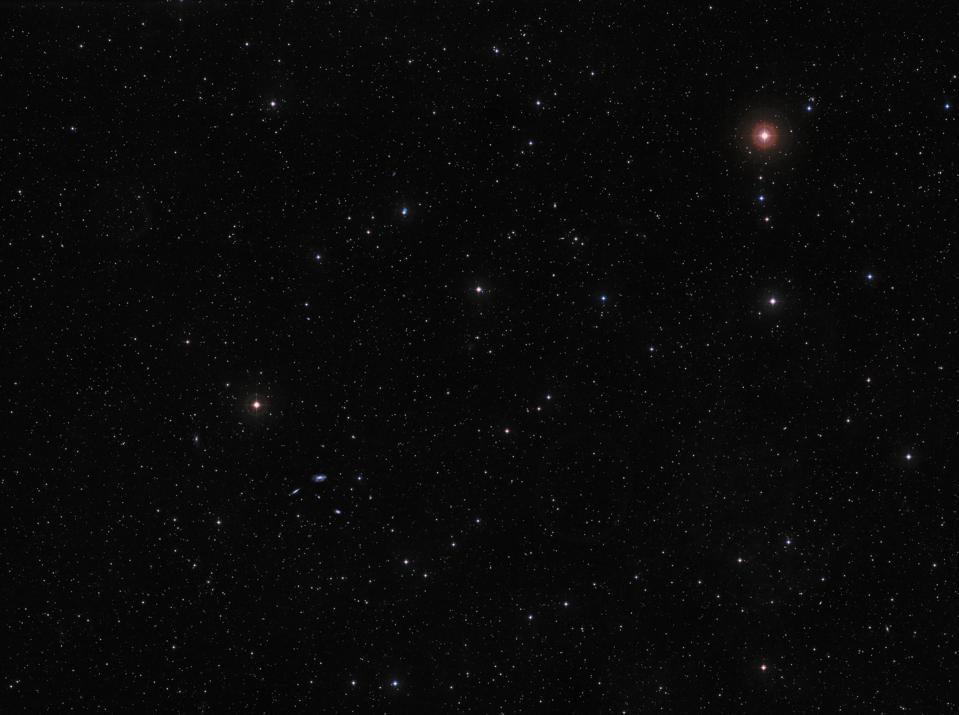 The Hubble Space Telescope is celebrating Halloween by releasing new images of a spooky "orange eye" peeking out of a cosmic cloud.
The eye in question is CW Leonis, a carbon star in the constellation of Leo, the lion.
Look closely at the main image, above, and you'll see that not only is CW Leonis itself an incredible sight, but around it are countless distant galaxies.… See more.