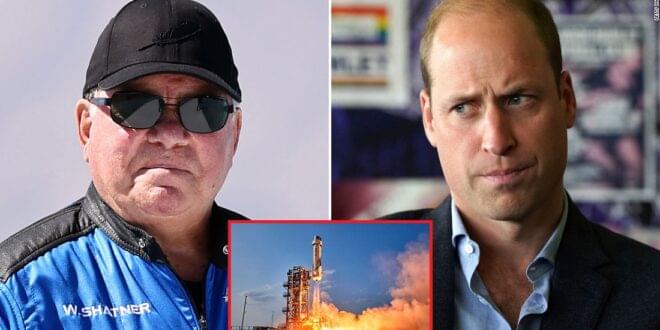 "idea here is not to go, 'Yeah, look at me. I'm in space.'" Instead, he said that "the prince is missing the point. The point is these are the baby steps to show people [that] it's very practical. You can send somebody like me up into space." — William Shatner
---
William Shatner may be famous for his fictional otherworldly travels thanks to his role in the "Star Trek" universe, however, on October 13 he took a real-life trip that took him to space.
Along with three other passengers, the actor nabbed a spot on Jeff Bezos' Blue Origin space capsule, which headed out for a flight that lasted for 11 minutes, according to CNN. While it was obviously an incredible experience for the star, not everyone was impressed.
Fellow "Star Trek" actor George Takei had a few less-than-friendly words to share about Shatner's space flight, while even Prince William spoke out about the recent space-based trips. Talking to the BBC's "Newscast," he addressed whether or not he would be traveling off of our planet and responded by saying he wouldn't.