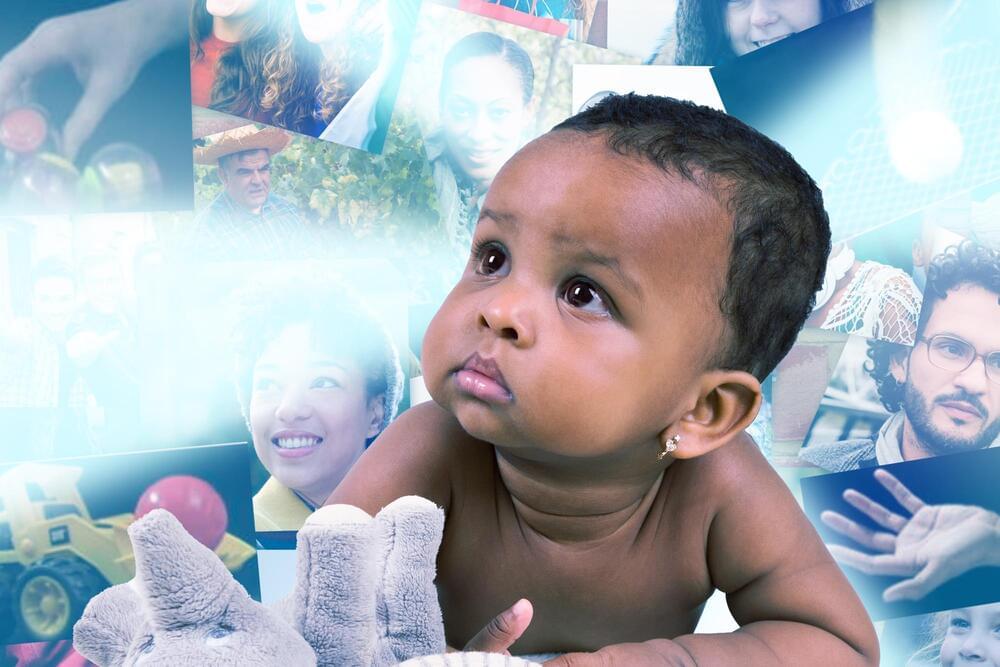 The Neuro-Network.
𝘼 𝙠𝙚𝙮 𝙗𝙧𝙖𝙞𝙣 𝙧𝙚𝙜𝙞𝙤𝙣 𝙧𝙚𝙨𝙥𝙤𝙣𝙙𝙨 𝙩𝙤 𝙛𝙖𝙘𝙚𝙨 𝙨𝙞𝙢𝙞𝙡𝙖𝙧𝙡𝙮 𝙞𝙣 𝙞𝙣𝙛𝙖𝙣𝙩𝙨 𝙖𝙣𝙙 𝙖𝙙𝙪𝙡𝙩𝙨
𝙎𝙩𝙪𝙙𝙮 𝙨𝙪𝙜𝙜𝙚𝙨𝙩𝙨 𝙩𝙝𝙞𝙨 𝙖𝙧𝙚𝙖 𝙤𝙛 𝙩𝙝𝙚 𝙫𝙞𝙨𝙪𝙖𝙡 𝙘𝙤𝙧𝙩𝙚𝙭 𝙚𝙢𝙚𝙧𝙜𝙚𝙨 𝙢𝙪𝙘𝙝 𝙚𝙖𝙧𝙡𝙞𝙚𝙧 𝙞𝙣 𝙙𝙚𝙫𝙚𝙡𝙤𝙥𝙢𝙚𝙣𝙩 𝙩𝙝𝙖𝙣 𝙥𝙧𝙚… See more.
---
In a functional magnetic resonance imaging study of babies ranging in age from two to nine months, MIT researchers have found regions of the infant visual cortex that show strong preferences for either faces, bodies, or scenes, just as they do in adults.