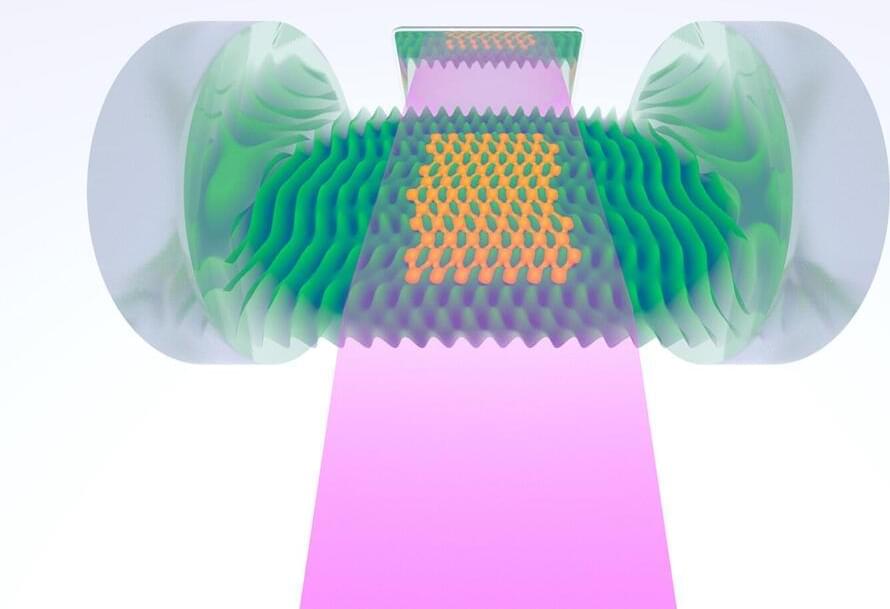 When sound was first incorporated into movies in the 1920s, it opened up new possibilities for filmmakers such as music and spoken dialogue. Physicists may be on the verge of a similar revolution, thanks to a new device developed at Stanford University that promises to bring an audio dimension to previously silent quantum science experiments.
In particular, it could bring sound to a common quantum science setup known as an optical lattice, which uses a crisscrossing mesh of laser beams to arrange atoms in an orderly manner resembling a crystal. This tool is commonly used to study the fundamental characteristics of solids and other phases of matter that have repeating geometries. A shortcoming of these lattices, however, is that they are silent.
"Without sound or vibration, we miss a crucial degree of freedom that exists in real materials," said Benjamin Lev, associate professor of applied physics and of physics, who set his sights on this issue when he first came to Stanford in 2011. "It's like making soup and forgetting the salt; it really takes the flavor out of the quantum 'soup.'".