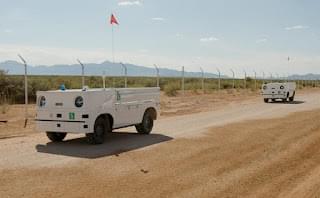 Honda and the engineering and construction firm Black & Veatch have tested a prototype of Honda's autonomous work vehicle at a construction site in New Mexico.
During a month of tests, the AWV performed such tasks as towing, moving construction materials and other supplies to specific locations within the work site.
Honda's AWV was first shown as a concept at the 2018 Consumer Electronics Show. It combines a durable off-road side-by-side platform with advanced autonomous technology. The vehicle uses a collection of sensors to maneuver without a driver, using GPS, radar and lidar for obstacle detection, as well as 3D cameras. Together, these features enable the AWV to be operated by remote control.