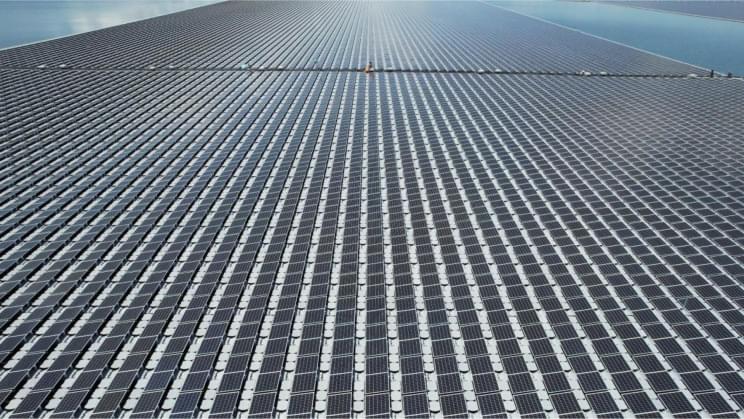 With 145,000 panels.
The world's largest floating solar farm has now begun operations at the Sirindhorn Dam on the Lam Dom Noi River in Thailand. The dam has a capacity of generating 45MW of power using its solar panels, the Electricity Generating Authority of Thailand (EGAT) confirmed in a press release.
The news comes after the country started advancing its carbon neutrality goals by 15 years. At the United Nations Climate Change Conference being held in Glasgow, UK, Thai Prime Minister Prayut Chan-o-cha pledged that his country would attain carbon neutrality by 2,050 much ahead of the earlier set target date of 2,065 local media reported. The announcement is a major move considering that two-thirds of Thailand's current power generation is sourced from natural gas.