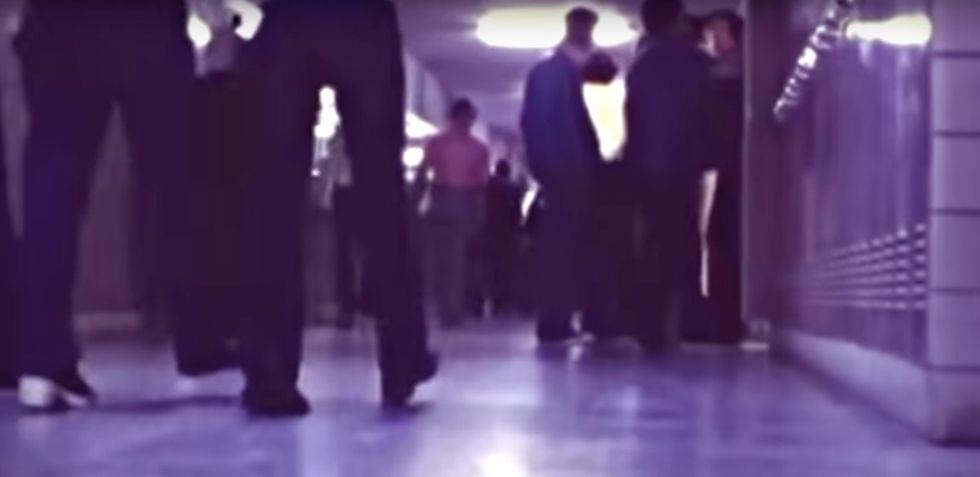 𝙄𝙣 𝙩𝙝𝙚 1960𝙨, 𝙥𝙨𝙮𝙘𝙝𝙤𝙡𝙤𝙜𝙞𝙨𝙩 𝙅𝙪𝙡𝙞𝙖𝙣 𝙎𝙩𝙖𝙣𝙡𝙚𝙮 𝙧𝙚𝙖𝙡𝙞𝙯𝙚𝙙 𝙩𝙝𝙖𝙩 𝙞𝙛 𝙮𝙤𝙪 𝙩𝙤𝙤𝙠 𝙩𝙝𝙚 𝙗𝙚𝙨𝙩-𝙩𝙚𝙨𝙩𝙞𝙣𝙜 𝙨𝙚𝙫𝙚𝙣𝙩𝙝 𝙜𝙧𝙖𝙙𝙚𝙧𝙨 𝙛𝙧𝙤𝙢 𝙖𝙧𝙤𝙪𝙣𝙙 𝙩𝙝𝙚 𝙘𝙤𝙪𝙣𝙩𝙧𝙮 𝙖𝙣𝙙 𝙜𝙖𝙫𝙚 𝙩𝙝𝙚𝙢 𝙨𝙩𝙖𝙣𝙙𝙖𝙧𝙙 𝙘𝙤𝙡𝙡𝙚𝙜𝙚 𝙚𝙣𝙩𝙧𝙮 𝙚𝙭𝙖𝙢𝙨, 𝙩𝙝𝙤𝙨𝙚 𝙠𝙞𝙙𝙨 𝙬𝙤𝙪𝙡𝙙 𝙨𝙘𝙤𝙧𝙚, 𝙤𝙣 𝙖𝙫𝙚𝙧𝙖𝙜𝙚, 𝙖𝙗𝙤𝙪𝙩 𝙖𝙨 𝙬𝙚𝙡𝙡 𝙖𝙨 𝙩𝙝𝙚 𝙩𝙮𝙥𝙞𝙘𝙖𝙡 𝙘𝙤𝙡𝙡𝙚𝙜𝙚-𝙗𝙤𝙪𝙣𝙙 𝙝𝙞𝙜𝙝 𝙨𝙘𝙝𝙤𝙤𝙡 𝙨𝙚𝙣𝙞𝙤𝙧. 𝙃𝙤𝙬𝙚𝙫𝙚𝙧, 𝙩𝙝𝙚 𝙨𝙚𝙫𝙚𝙣𝙩𝙝 𝙜𝙧𝙖𝙙𝙚𝙧𝙨 𝙬𝙝𝙤 𝙨𝙘𝙤𝙧𝙚𝙙 𝙖𝙨 𝙬𝙚𝙡𝙡 𝙤𝙧 𝙗𝙚𝙩𝙩𝙚𝙧 𝙩𝙝𝙖𝙣 𝙝𝙞𝙜… See more.
The Neuro-Network.
𝐀 𝐬𝐭𝐮𝐝𝐲 𝐡𝐚𝐬 𝐛𝐞𝐞𝐧 𝐟𝐨𝐥𝐥𝐨𝐰𝐢𝐧𝐠 '𝐠𝐢𝐟𝐭𝐞𝐝' 𝐤𝐢𝐝𝐬 𝐟𝐨𝐫 𝟒𝟓 𝐲𝐞𝐚𝐫𝐬. 𝐇𝐞𝐫𝐞'𝐬 𝐰𝐡𝐚𝐭 𝐰𝐞'𝐯𝐞 𝐥𝐞𝐚𝐫𝐧𝐞𝐝:
𝐖𝐡𝐚𝐭 𝐜𝐚𝐧 𝐰𝐞 𝐥𝐞𝐚𝐫𝐧 𝐟𝐫𝐨𝐦 𝐥𝐞𝐭𝐭𝐢𝐧𝐠 𝐬𝐞𝐯𝐞𝐧𝐭𝐡 𝐠𝐫𝐚𝐝𝐞𝐫𝐬 𝐭𝐚𝐤𝐞 𝐭𝐡𝐞 𝐒𝐀𝐓?
---
This article originally appeared on 09.22.17
What can we learn from letting seventh graders take the SAT?
In the 1960s, psychologist Julian Stanley realized that if you took the best-testing seventh graders from around the country and gave them standard college entry exams, those kids would score, on average, about as well as the typical college-bound high school senior.