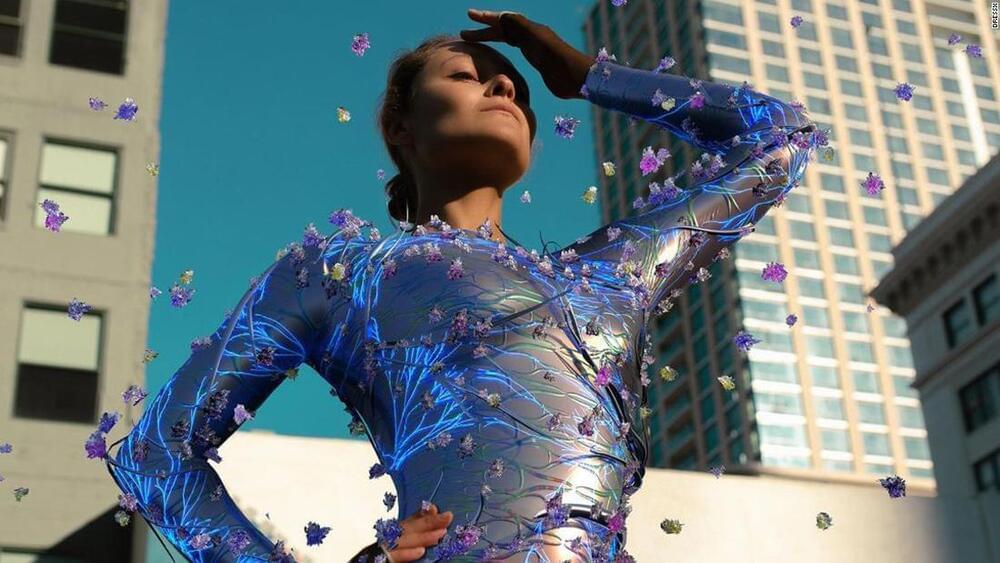 Digital fashion marketplaces have recently opened, including DressX, hoping that shoppers will be keen to start a virtual wardrobe. Credit: DressX
Outfitting our digital personas is nothing new, from making pixelated Dollz in the early 2000s to shopping these days for new wardrobe additions in Animal Crossing. The video game industry has more recently laid the groundwork for digital fashion, with outfits or "skins," in games like Overwatch and Fortnite generating billions in revenue.
Some major fashion players have already begun capitalizing on the gaming market — in 2019, Louis Vuitton designed skins for League of Legends, and Nike and Ralph Lauren have this year offered avatar accessories through the virtual world-building platform Roblox. Outside of gaming environments, NFTs — or non-fungible tokens, which use blockchain technology to verify ownership of digital assets — have allowed digital fashion to be monetized more broadly as well. (This fall, Dolce & Gabbana's NFT collection sold out for 1,885.719 ETH, at the time equivalent to $6 million).