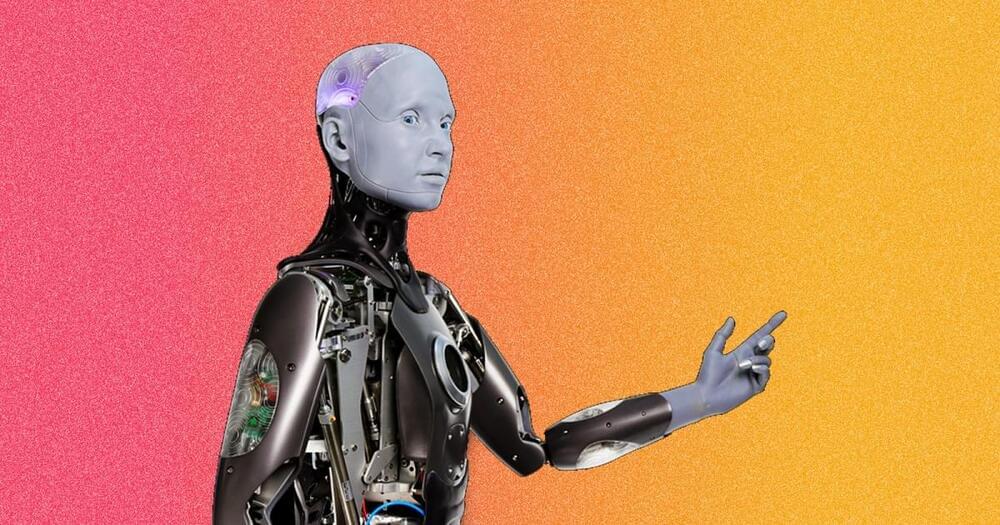 Engineered Arts, a robotics firm located in the United Kingdom, released a video showing a humanoid robot that looks exceptionally lifelike — and suddenly the science fiction movie I, Robot is trending.
The company named their robot Ameca, but Ameca's hyper-realistic expressions and motions look eerily like Sonny, the fictional android (played by actor Alan Tudyk) who co-starred with Will Smith in the film. It may be a coincidence, or it's one more example of science fiction inspiring real life tech.
In the Engineered Arts video, the grey-faced humanoid robot wakes up, makes a surprised expression, and then examines its own hands as if it also can't believe how real it looks. The company calls Ameca "the world's most sophisticated human-shaped robot" — which may be self-promoting, but perhaps not underserved, based on that video.