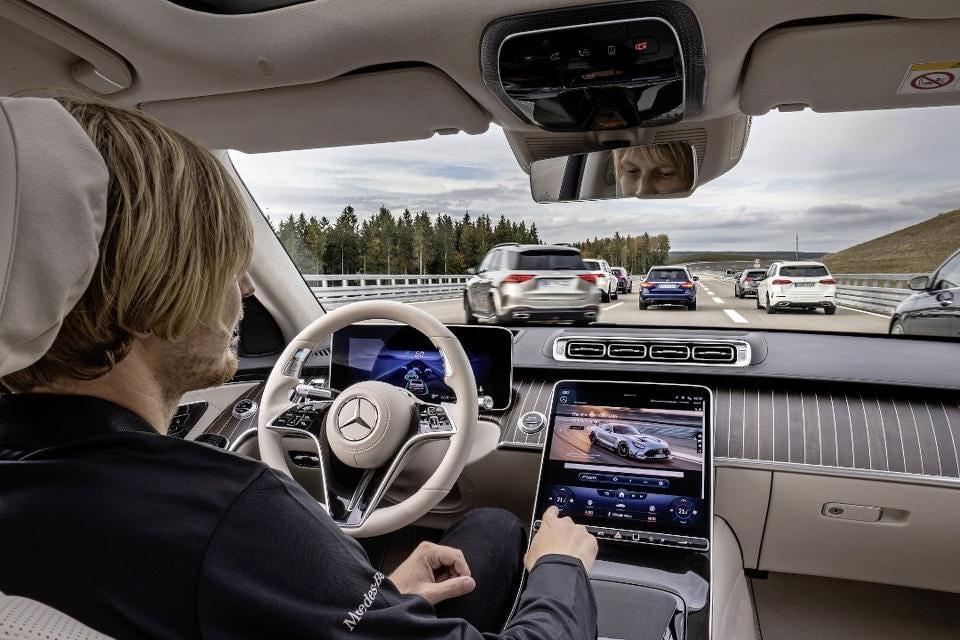 Mercedez-Benz has announced approval of their "Drive Pilot" system, in Germany, which does fully autonomous operation in highway traffic jam situations. Such systems have been promised for many years. It's interesting to note that Tesla TSLA-5.2%, which might be able to produce such a system today, has instead put all their focus on their poorly named "full" self-driving product, possibly at the expense of other features like this.
The German certification is designed to be extended to the rest of the world, starting of course with Europe. Honda has sold a modest number of Legend sedans in Japan with this function, and Audi produced one but did not finish the regulatory approval process.
A system like this sometimes called a "level 3" system though those levels are misleading and not typically used by leading self-driving developers. It got that number as a potential half step between driver-assist (Such as Tesla FSD and other Mercedes offerings) and real self-driving. It was dreamed up by regulators with no experience in developing self-driving systems and there's been a lot of disparate thinking about it over the years.