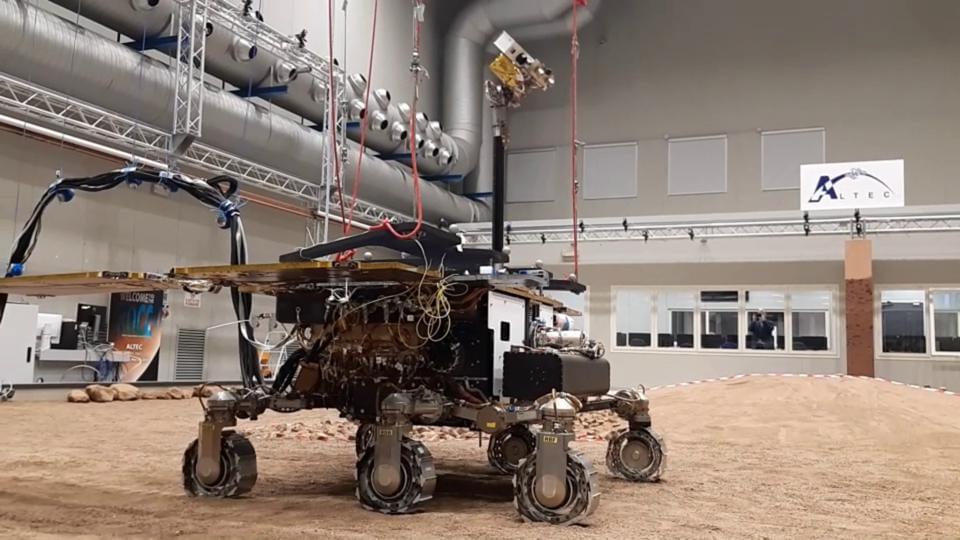 This rover has moves that could take over a dance floor. A new video shows a simulator known as the Ground Test Model doing a sort of zombie walk over Martian-like terrain, to test out techniques for a future Mars missions.
"The rover initially has its front two wheels almost completely buried in sand, but easily escapes using its unique wheel-walking mode," the European Space Agency said in a statement of the testing at Thales Alenia Space facilities in Turin, Italy, noting that the 6-foot drive took about 20 minutes to accomplish.
"The back wheels drag once the front four wheels have gained good traction on firmer terrain. The reason is that the wheel-walking sequence tested here has rather been optimized for climbing steep slopes with loose soils," ESA added of the sequence.