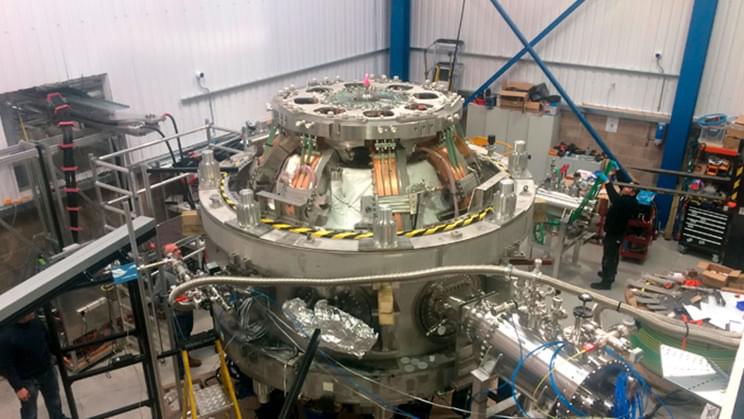 Magnets could be the 'secret sauce' required for viable nuclear fusion.
Tokamak Energy, a company working on nuclear fusion technology, has recently announced a major breakthrough in its research and development. Testing of its cryogenic power electronic technology for its superconducting magnet's high-efficiency operation was, by all accounts, a big success.
The company's bid to provide the world with near-limitless energy uses a combination of spherical tokamaks and high-temperature superconducting (HTS) magnets. According to reports, tests of the new power electronics showed twice the efficiency of previous systems.
"We have now invented a new type of cryogenic power supply, based on the latest power electronics devices, that is highly efficient at low temperatures. This means we have the potential to reduce cryogenic capital and running costs for HTS magnets, by 50%, or more. This novel approach will provide significant cost savings, contributing to the achievement of commercial fusion energy," said Tokamak Energy CEO Chris Kelsall.
Full Story: