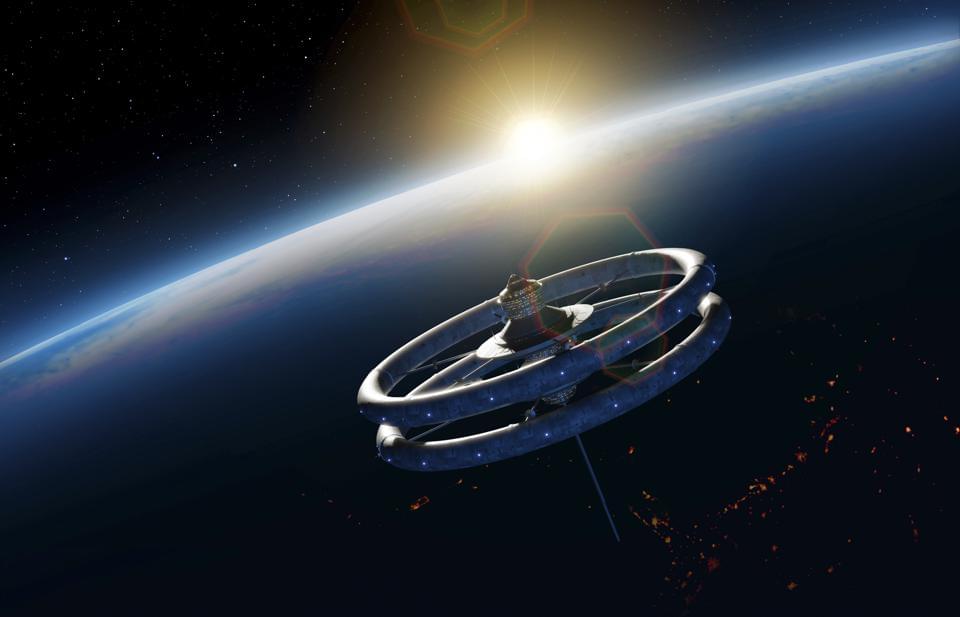 As we approach the new year, there's always talk of new trends. One such trend that finally kicked off in 2021 and will undoubtedly gain momentum in 2022 is space tourism. By mid-2021, two private companies — Virgin Galactic and Blue Origin — launched paying customers to space.
While we haven't yet gotten commercial space stations or moon vacations, space tourism is definitely here to stay — and will have some exciting developments in 2022.
One of the great criticisms of space tourism is its cost; it's prohibitively expensive for most people and thus feels inaccessible. In fact, there are ways to bring space into your life in 2022 — even if you're not taking yourself to space (or the edge of it). Here are five ways to experience space tourism in the coming year, from budget-friendly to budget blow-out.
For a low-cost, accessible, outdoors, and distance-friendly way to bring more space into your life in 2022, consider attending a dark sky festival. Many of these events were canceled in 2020 and/or 2021, but some great dark sky destinations have figured out how to have safe outdoor under-the-star experiences.
Full Story: