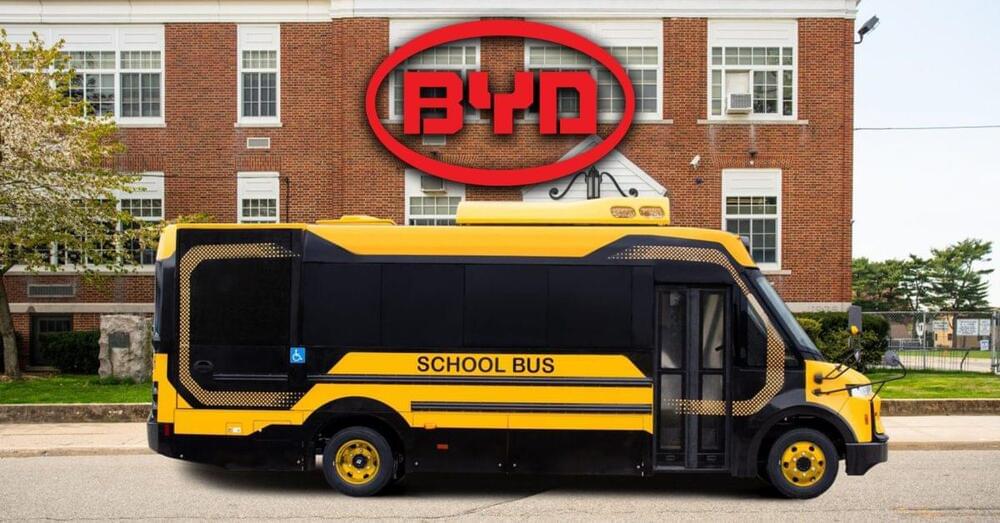 Chinese mobility manufacturer BYD has introduced its new "Type A" electric school bus to transport up to thirty US students at a time. Furthermore, the new zero-emission bus is ADA capable up to 800 lbs and can travel 140 miles on a single charge. What may be most appealing to school districts, however, is the vehicle-to-grid (V2G) capabilities BYD's Type A school bus will provide.
BYD is an acronym for "Build Your Dreams," a motto the Chinese automaker has followed since 1995 when it was founded. BYD Auto, the subsidiary of BYD Co. Ltd. will be celebrating its 20th anniversary next year, as it sits as one of the largest auto manufacturers in China. In 2021, BYD produced over 320,000 BEVs, second in the country only to SAIC.
In addition to manufacturing unique "blade" EV batteries, BYD Auto develops and manufactures electric cars, buses, trucks, bicycles, and even forklifts – under its own monicker as well as for other OEMs like Toyota.