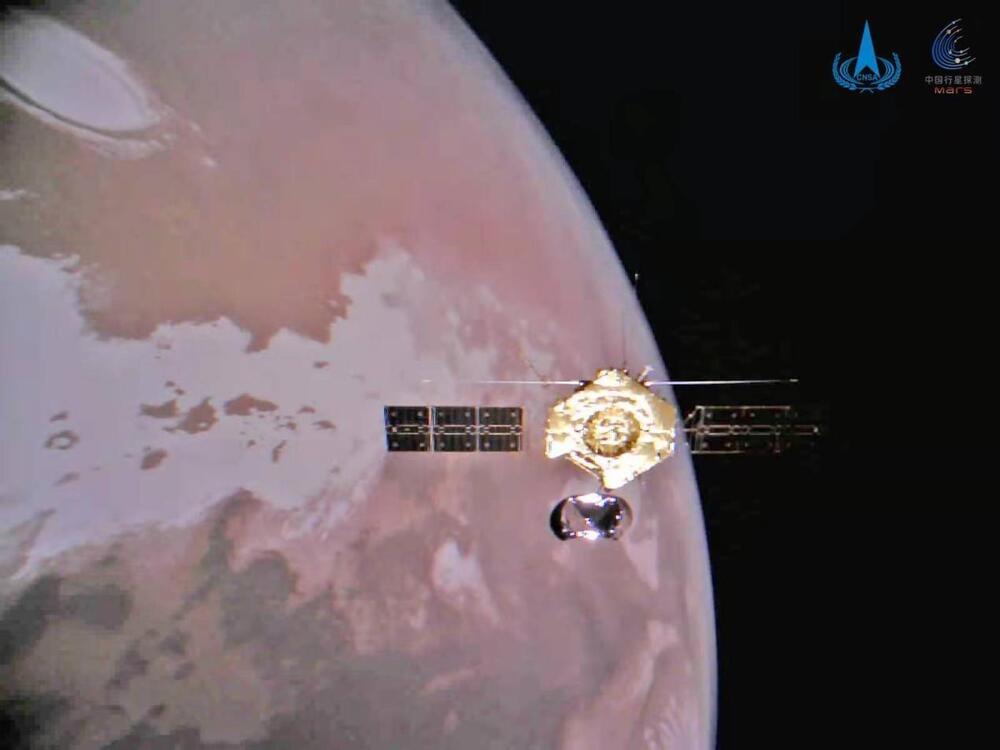 Remember how China's Tianwen-1 spacecraft released a remote camera to take a picture of itself during its flight to Mars, back in late 2020? Now in Mars orbit, Tianwen-1 has done it again, releasing another mini remote camera. Except this time, the planet Mars is part of the view.
The images are stunning.
The China National Space Administration (CNSA) published three pictures, including a shot of the spacecraft in orbit with Mars in the background, a picture of Mars' northern ice caps, and the first full photo of the orbiter.