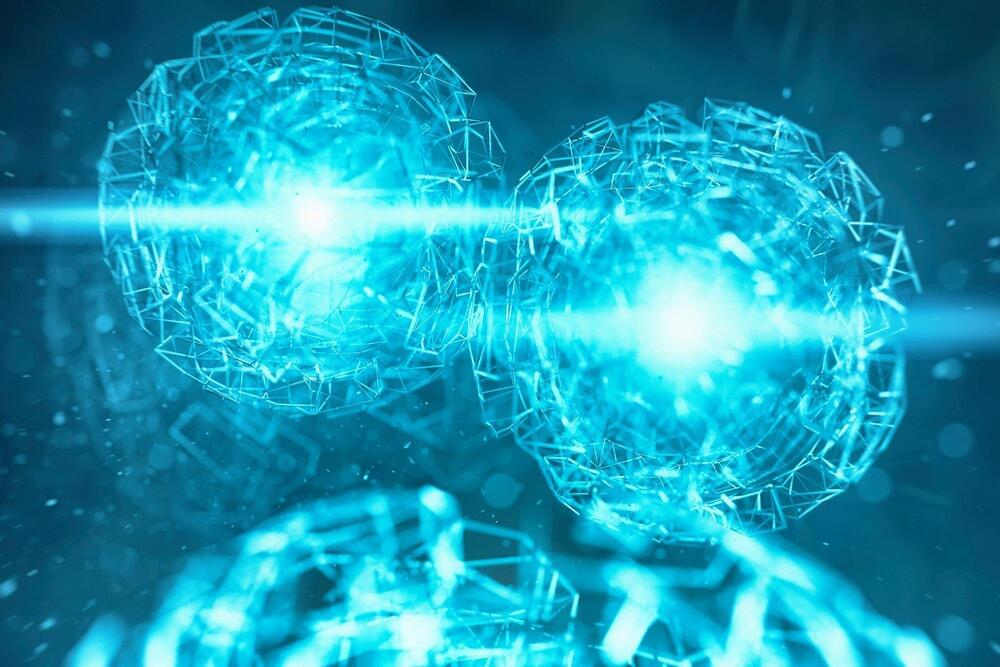 A computer is suspended from the ceiling. Delicate lines and loops of silvery wires and tubes connect gold-colored platforms. It seems to belong in a science-fiction movie, perhaps a steam-punk cousin of HAL in 2001: A Space Odyssey. But as the makers of that 1968 movie imagined computers the size of a spaceship, this technology would have never crossed their minds – a quantum computer.
Quantum computers have the potential to solve problems that conventional computers can't. Conventional computer chips can only process so much information at one time and we're coming very close to reaching their physical limits. In contrast, the unique properties of materials for quantum computing have the potential to process more information much faster.
These advances could revolutionize certain areas of scientific research. Identifying materials with specific characteristics, understanding photosynthesis, and discovering new medicines all require massive amounts of calculations. In theory, quantum computing could solve these problems faster and more efficiently. Quantum computing could also open up possibilities we never even considered. It's like a microwave oven versus a conventional oven – different technologies with different purposes.