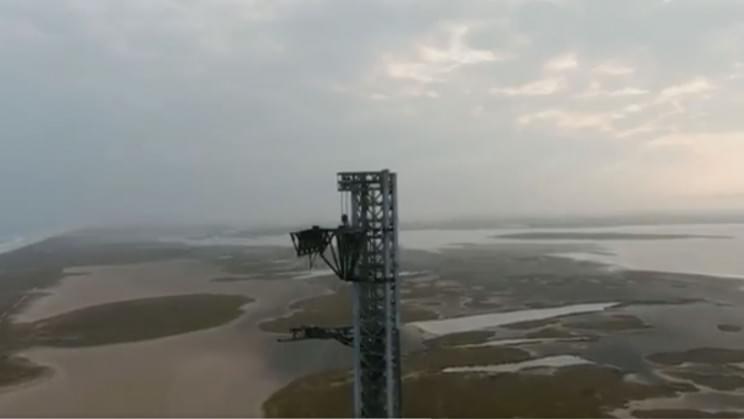 But the catch function still needs some work.
Elon Musk has posted the first glimpse of the company's famous tower that will not only launch SpaceX's next rocket but also help in catching it as it returns back to Earth. He shared the drone footage of the tower with his followers on Twitter on Sunday.
SpaceX's Starship is probably one of the company's riskiest projects. While the success of the rocket can send humans to the Moon and beyond, its failure or even delays in its deployment might cause the company to go into bankruptcy. As Musk had told employees last year, Starship must get firing and launch commercial missions by 2022.
Helping it launch frequently is a nifty design trick that SpaceX is attempting and the launch and catch tower is critical to executing it. Unlike the Falcon 9 rockets that SpaceX reuses by landing it back on Earth, Starship's Heavy Booster rocket does not have landing legs.
Full Story: