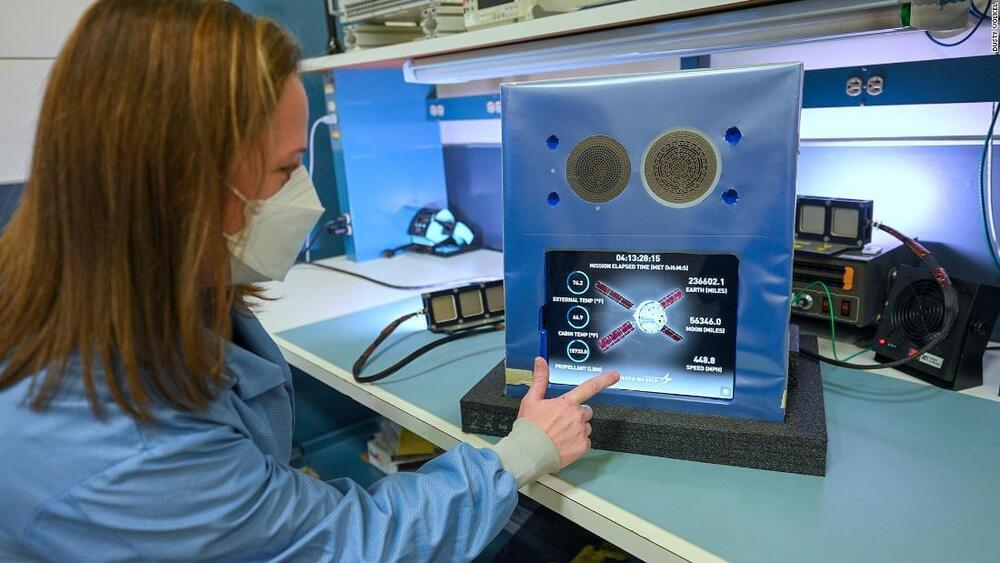 NASA's Artemis 1 mission, slated for take off as soon as this March, aims to send an Orion spacecraft around the moon. The cabin will be largely empty, save for an a interactive tablet that has been dubbed "Callisto," which will sit propped up to face an astronaut mannequin. Callisto is essentially a touch-screen device that features reconfigured versions of Alexa, Amazon's voice assistant, and Cisco's teleconferencing platform WebEx.
Among the many aspects that will be closely watched on the ground — at least by the group behind this Alexa experiment — is how the virtual assistant performs in space. And if nothing else, it'll be some well-placed advertising.
It's all part of a collaboration between Amazon, (AMZN) Cisco (CSCO) 0, and Lockheed Martin (LMT) 0, which built the Orion capsule for NASA. Lockheed approached the other two companies with the idea of developing a virtual assistant about three years ago, the companies said, and they are paying the full cost of including the virtual assistant on the Artemis 1 mission. Lockheed is also reimbursing NASA for any help the agency has lent on this project through an arrangement called a Space Act Agreement, which allows the space agency to be compensated for expertise or resources it gives to companies working on certain space-related projects.