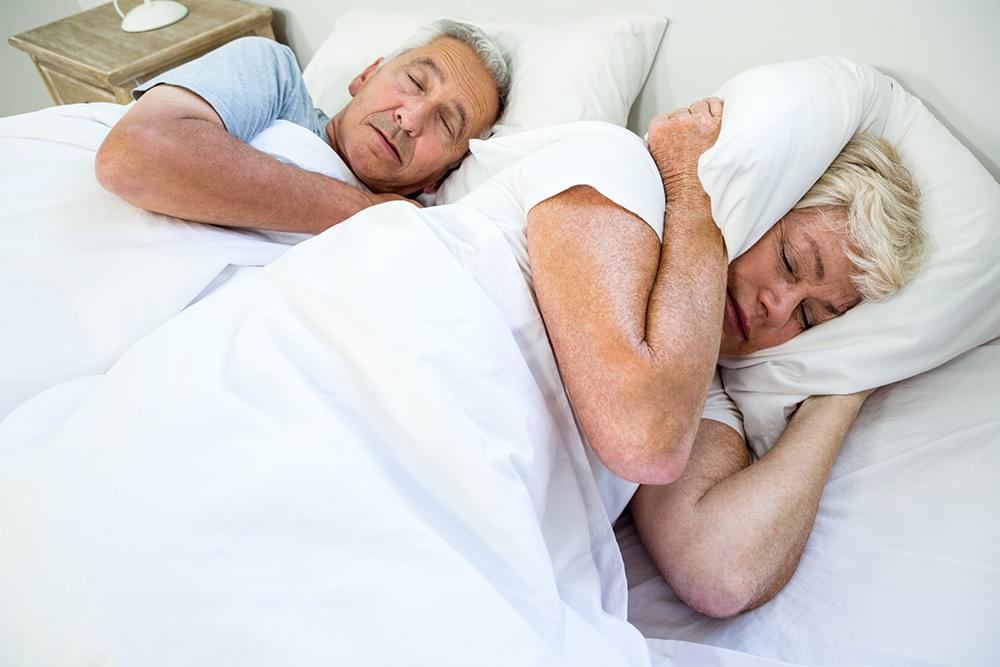 𝙍𝙚𝙨𝙚𝙖𝙧𝙘𝙝𝙚𝙧𝙨 𝙛𝙧𝙤𝙢 𝙏𝙝𝙚 𝙐𝙣𝙞𝙫𝙚𝙧𝙨𝙞𝙩𝙮 𝙤𝙛 𝙏𝙚𝙭𝙖𝙨 𝙖𝙩 𝘿𝙖𝙡𝙡𝙖𝙨 𝙖𝙣𝙙 𝙩𝙝𝙚𝙞𝙧 𝙘𝙤𝙡𝙡𝙚𝙖𝙜𝙪𝙚𝙨 𝙝𝙖𝙫𝙚 𝙙𝙞𝙨𝙘𝙤𝙫𝙚𝙧𝙚𝙙 𝙩𝙝𝙖𝙩 𝙗𝙧𝙚𝙖𝙩𝙝𝙞𝙣𝙜 𝙧𝙖𝙩𝙚𝙨 𝙬𝙝𝙞𝙡𝙚 𝙨𝙡𝙚𝙚𝙥𝙞𝙣𝙜 𝙘𝙖𝙣 𝙗𝙚 𝙪𝙨𝙚𝙙 𝙩𝙤 𝙙𝙞𝙨𝙩𝙞𝙣𝙜𝙪𝙞𝙨𝙝 𝙘𝙤𝙜𝙣𝙞𝙩𝙞𝙫𝙚𝙡𝙮 𝙣𝙤𝙧𝙢𝙖𝙡 𝙥𝙚𝙤𝙥𝙡𝙚 𝙛𝙧𝙤𝙢 𝙩𝙝𝙤𝙨𝙚 𝙬𝙝𝙤 𝙝𝙖𝙫𝙚 𝙢𝙞𝙡𝙙 𝙘𝙤𝙜𝙣𝙞𝙩𝙞𝙫𝙚 𝙞𝙢𝙥𝙖𝙞𝙧𝙢𝙚𝙣𝙩 𝙤𝙧 𝘼𝙡𝙯𝙝𝙚𝙞𝙢𝙚𝙧'𝙨 𝙙𝙞𝙨𝙚𝙖𝙨𝙚.
The Neuro-Network.
𝐔𝐧𝐢𝐯𝐞𝐫𝐬𝐢𝐭𝐲 𝐨𝐟 𝐓𝐞𝐱𝐚𝐬 𝐚𝐭 𝐃𝐚𝐥𝐥𝐚𝐬:
𝐒𝐭𝐮𝐝𝐲: 𝐑𝐞𝐝𝐮𝐜𝐢𝐧𝐠 𝐒𝐧𝐨𝐫𝐢𝐧𝐠 𝐌𝐚𝐲 𝐇𝐞𝐥𝐩 𝐏𝐮𝐭 𝐁𝐫𝐚𝐢𝐧 𝐇𝐞𝐚𝐥𝐭𝐡 𝐑𝐢𝐬𝐤𝐬 𝐭𝐨 𝐑𝐞𝐬𝐭
---
Snoring not only can cause a restless night for bedfellows, but it can also disturb the processes that affect brain health. Researchers found that reducing snoring may improve cognitive function in individuals with mild impairment.
Researchers from The University of Texas at Dallas and their colleagues have discovered that breathing rates while sleeping can be used to distinguish cognitively normal people from those who have mild cognitive impairment or Alzheimer's disease.
The researchers, three of whom have affiliations with UT Dallas' Center for BrainHealth, also found that a dental device to reduce snoring improves cognitive function in individuals who suffer from mild cognitive impairment.