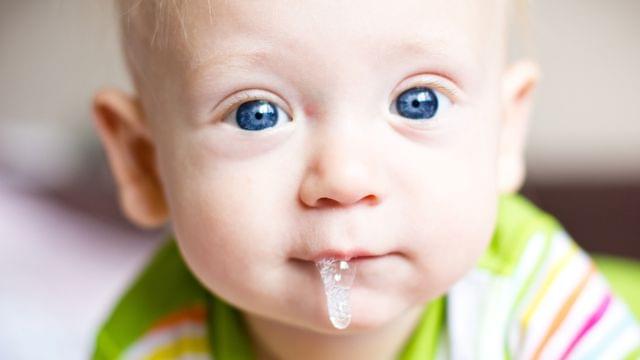 𝘽𝙪𝙩 𝙝𝙤𝙬 𝙙𝙤 𝙮𝙤𝙪𝙣𝙜 𝙘𝙝𝙞𝙡𝙙𝙧𝙚𝙣 𝙜𝙧𝙤𝙬 𝙩𝙤 𝙪𝙣𝙙𝙚𝙧𝙨𝙩𝙖𝙣𝙙 𝙩𝙝𝙚𝙨𝙚 𝙧𝙚𝙡𝙖𝙩𝙞𝙫𝙚𝙡𝙮 𝙘𝙤𝙢𝙥𝙡𝙚𝙭 𝙨𝙤𝙘𝙞𝙖𝙡 𝙖𝙧𝙧𝙖𝙣𝙜𝙚𝙢𝙚𝙣𝙩𝙨 𝙖𝙣𝙙 𝙪𝙨𝙚 𝙩𝙝𝙚𝙢 𝙩𝙤 𝙣𝙖𝙫𝙞𝙜𝙖𝙩𝙚 𝙩𝙝𝙚 𝙬𝙤𝙧𝙡𝙙? 𝙍𝙚𝙨𝙚𝙖… See more.
The Neuro-Network.
𝐊𝐢𝐝𝐬 𝐂𝐚𝐧 𝐈𝐧𝐟𝐞𝐫 𝐂𝐥𝐨𝐬𝐞 𝐑𝐞𝐥𝐚𝐭𝐢𝐨𝐧𝐬𝐡𝐢𝐩𝐬 𝐓𝐡𝐫𝐨𝐮𝐠𝐡 𝐒𝐚𝐥𝐢𝐯𝐚 𝐒𝐡𝐚𝐫𝐢𝐧𝐠
𝘼𝙨 𝙖𝙙𝙪𝙡𝙩𝙨, 𝙬𝙚 𝙖𝙧𝙚 𝙞𝙣𝙣𝙖𝙩𝙚𝙡𝙮 𝙖𝙬𝙖𝙧𝙚 𝙩𝙝𝙖𝙩 𝙨𝙤𝙢𝙚 𝙖𝙘𝙩𝙞𝙫𝙞𝙩𝙞𝙚𝙨 𝙖𝙧𝙚 𝙤𝙣𝙡𝙮 𝙤𝙠𝙖𝙮 𝙞𝙣 𝙘𝙚𝙧𝙩𝙖𝙞𝙣 𝙧𝙚𝙡𝙖𝙩𝙞𝙤𝙣𝙨𝙝𝙞𝙥𝙨. 𝙒𝙝𝙞𝙡𝙚 𝙮𝙤… See more.
---
As adults, we are innately aware that some activities are only okay in certain relationships. How do young children grow to understand these relatively complex social arrangements and use them to navigate the world? Saliva might have the answer.