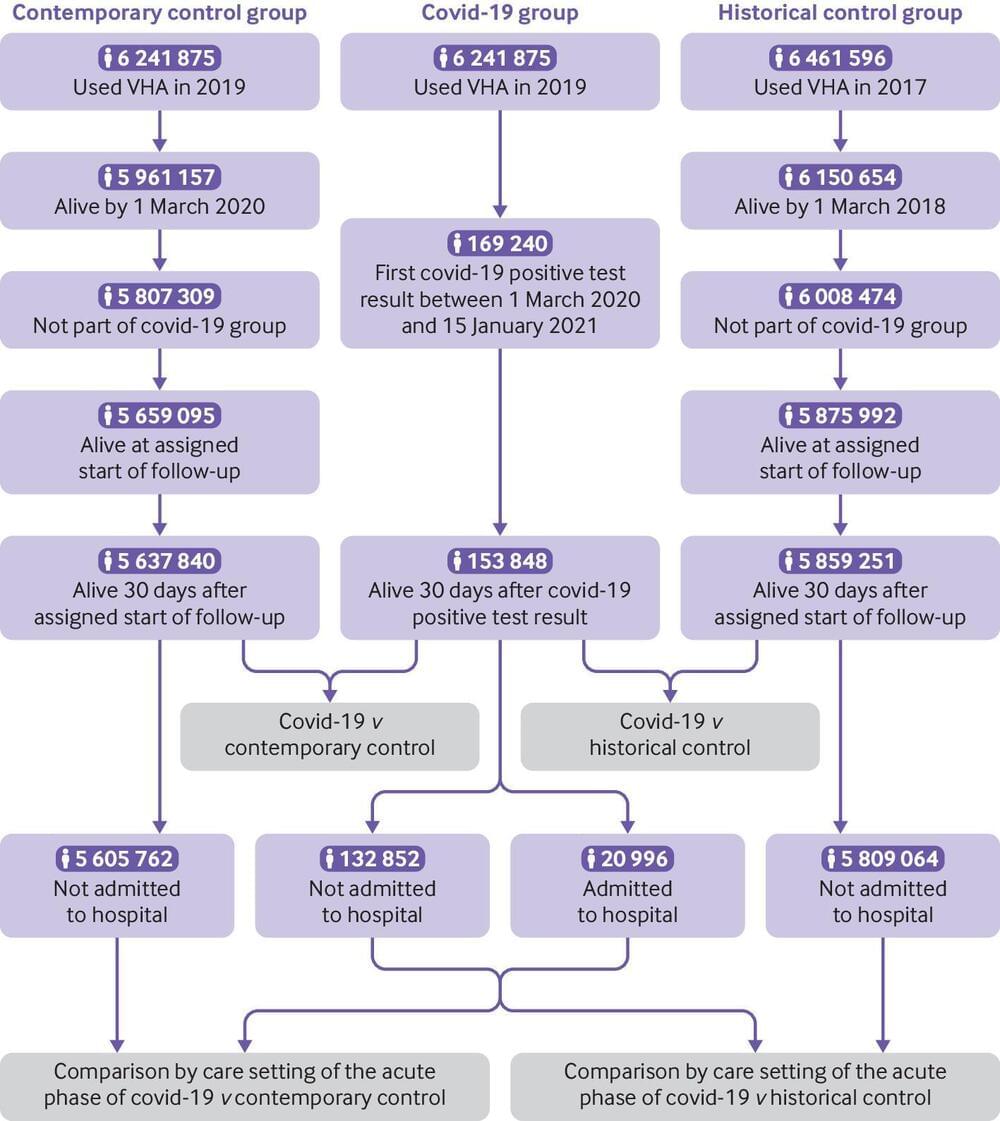 Objective To estimate the risks of incident mental health disorders in survivors of the acute phase of covid-19.
Design Cohort study.
Setting US department of veterans affairs.
Participants Cohort comprising 153 848 people who survived the first 30 days of SARS-CoV-2 infection, and two control groups: a contemporary group (n=5 637 840) with no evidence of SARS-CoV-2, and a historical control group (n=5 859 251) that predated the covid-19 pandemic.