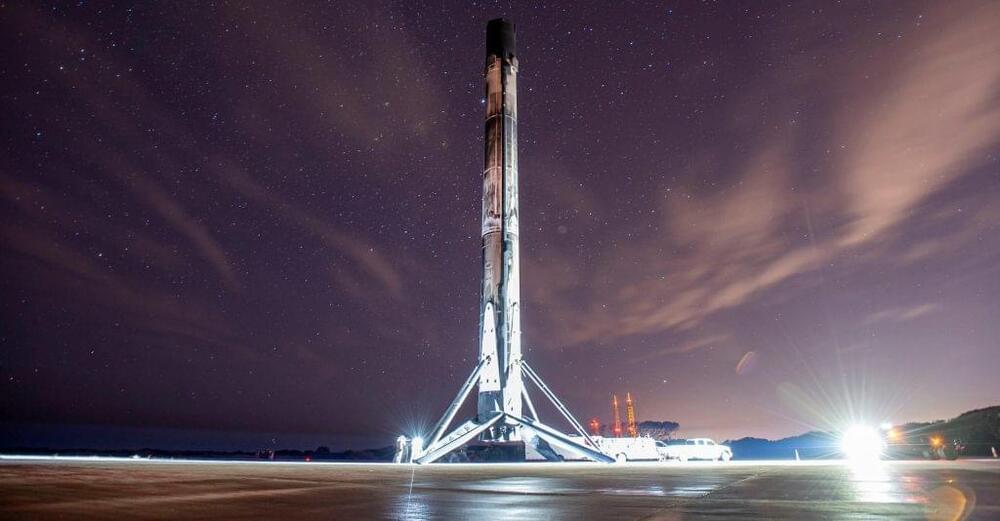 SpaceX has rapidly recovered the first converted Falcon Heavy 'side core' after its first Falcon 9 launch and landing, kicking off preparations for its fourth launch less than two days after its third.
After four consecutive days of delays, one of which was caused by an inexplicably wayward cruise ship, former Falcon Heavy side core B1052 finally lifted off on January 31st on its first mission as a Falcon 9 booster. Despite the painful launch campaign, B1052 performed perfectly and helped send the Italian Space Agency's (ASI) CSG-2 Earth observation satellite to a polar sun-synchronous orbit (SSO) before boosting back to the Florida coast and landing just a few miles south of where it launched.
As a Falcon Heavy side core, B1052 supported both of the only two launches of the Block 5 variant of the rocket – first on April 11th, 2019 and again on June 25th, 2019. Both times, side boosters B1052 and B1053 performed return-to-launch-site (RTLS) maneuvers and landed side by side at SpaceX's LZ-1 and LZ-2 landing pads. CSG-2 thus marked B1052's third launch and third RTLS landing.