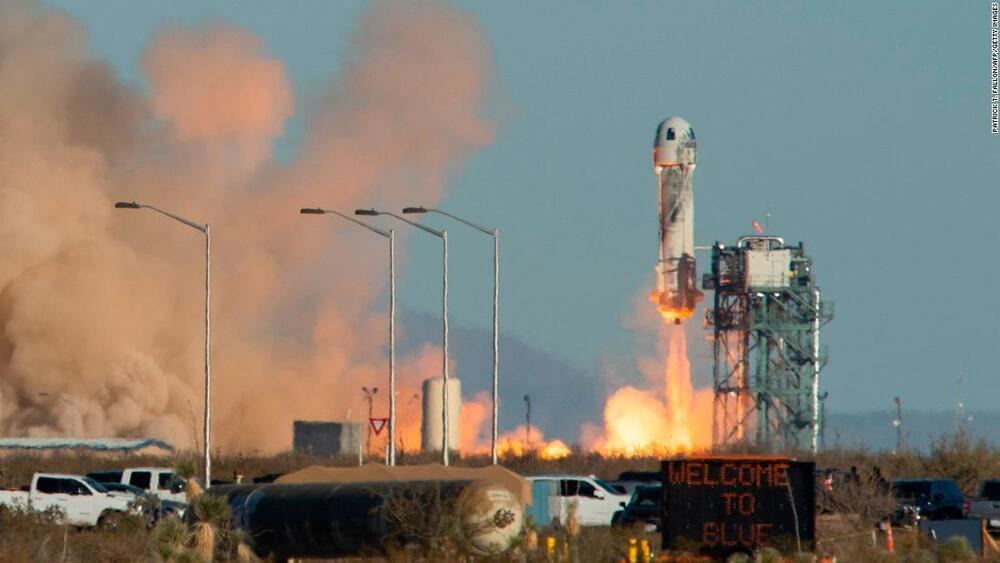 Pete Davidson was initially slated to be the next headline-grabbing name to take flight aboard the suborbital space tourism rocket developed by Jeff Bezos' company, Blue Origin, after the commercial space company launched several other famous faces on its previous flights.
But the comedian abruptly dropped out of the mission after a schedule change pushed the flight back by a week. His seat was given to longtime company employee Gary Lai, the chief architect of the very rocket he'll fly on. Lai will be joined by five paying customers who had the means to dish out an undisclosed sum for one of the coveted crew capsule seats.
Liftoff of the New Shepard launch vehicle had been scheduled for Tuesday morning, but the company said that it's expecting rough winds at its facilities near Van Horn, Texas at that time. Blue Origin is now targeting Thursday at 8:30 am CT. Those interested in catching the action — which is expected to look much like Blue Origin's three earlier suborbital jaunts — can tune into Blue Origin's webcast Thursday morning.