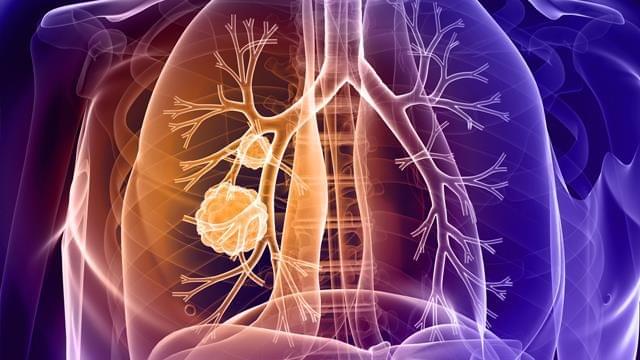 A variant of the CTLA-4 gene associated with autoimmune disease was found to be more frequent in non-small cell lung cancer (NSCLC) patients who experienced an exceptionally high response to anti-PD-1 immunotherapy and higher immune-related side effects than in a comparable cohort of lung cancer patients and healthy individuals, according to data presented during the AACR Annual Meeting 2022, held April 8–13.
"Inhibitors of the immune checkpoint proteins PD-1/PD-L1 have transformed the cancer treatment landscape. However, there remains large variability in response and unpredictable adverse events, including autoimmune reactions, in NSCLC patients who undergo this treatment," said presenter India Allen, BSc, from the Garvan Institute of Medical Research, St Vincent's Medical School, UNSW, Australia. "There are currently limited biomarkers to effectively predict this variability, and the extent to which a patient's genetic makeup contributes to response is not well understood."
The occurrence of immune-related adverse events (irAEs)—the side effects that arise in response to activation of the immune system by immunotherapy—is known to correlate with higher response to anti-PD-1 therapy and improved outcomes in NSCLC patients.