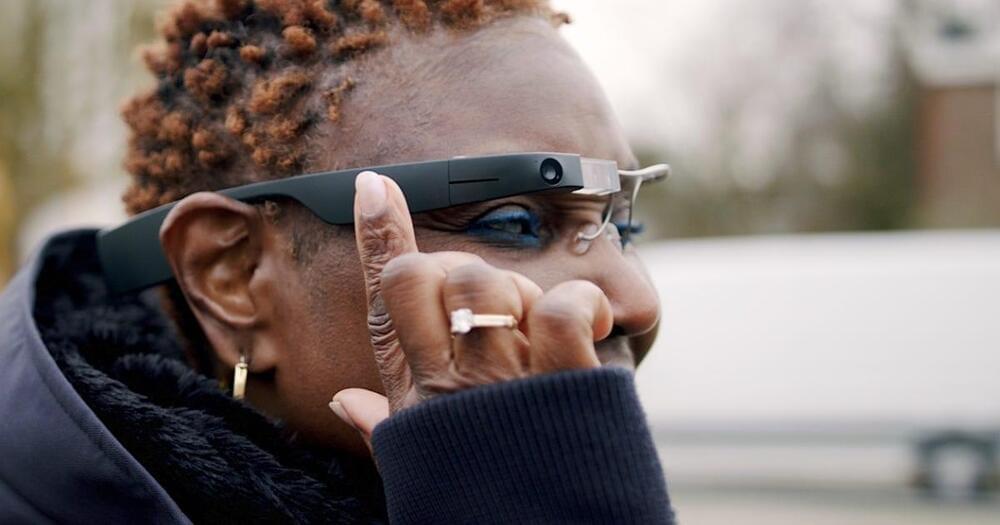 May was using a feature on the glasses called Ally, which lets him start video calls with friends and family to get help.
"I called up one of my colleagues, Evelyn, and said, 'What do you see?' and she described the environment to me," said May, chief evangelist at accessible navigation company Goodmaps. "She told me where the tables were and just gave me the lay of the land."
Envision Glasses are built on the enterprise edition of Google Glass. (Yes, Google Glass is still alive.) Google unveiled these smart glasses back in 2013, then touting them as a way for users to take calls, send texts, snap pictures and look at maps, among other things, right from the headset. But after a limited — and unsuccessful — release, they never hit store shelves.