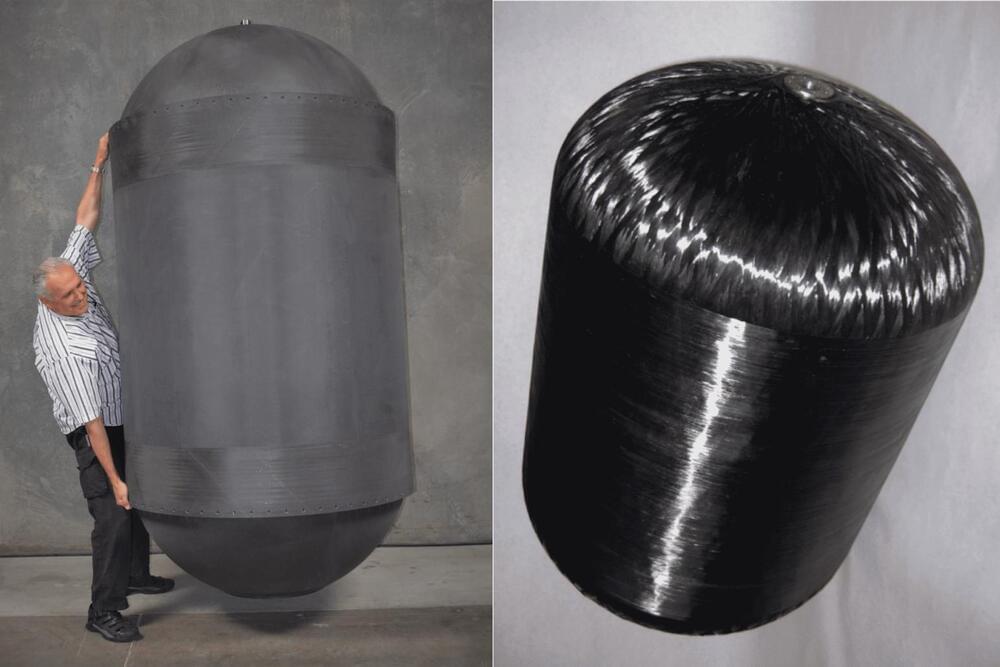 A revolutionary cryogenic tank design promises to radically boost the range of hydrogen-powered aircraft – to the point where clean, fuel-cell airliners could fly up to four times farther than comparable planes running on today's dirty jet fuel.
Weight is the enemy of all things aerospace – indeed, hydrogen's superior energy storage per weight is what makes it such an attractive alternative to lithium batteries in the aviation world. We've written before about HyPoint's turbo air-cooled fuel cell technology, but its key differentiator in the aviation market is its enormous power density compared with traditional fuel cells. For its high power output, it's extremely lightweight.
Now, it seems HyPoint has found a similarly-minded partner that's making similar claims on the fuel storage side. Tennessee company Gloyer-Taylor Laboratories (GTL) has been working for many years now on developing ultra-lightweight cryogenic tanks made from graphite fiber composites, among other materials.