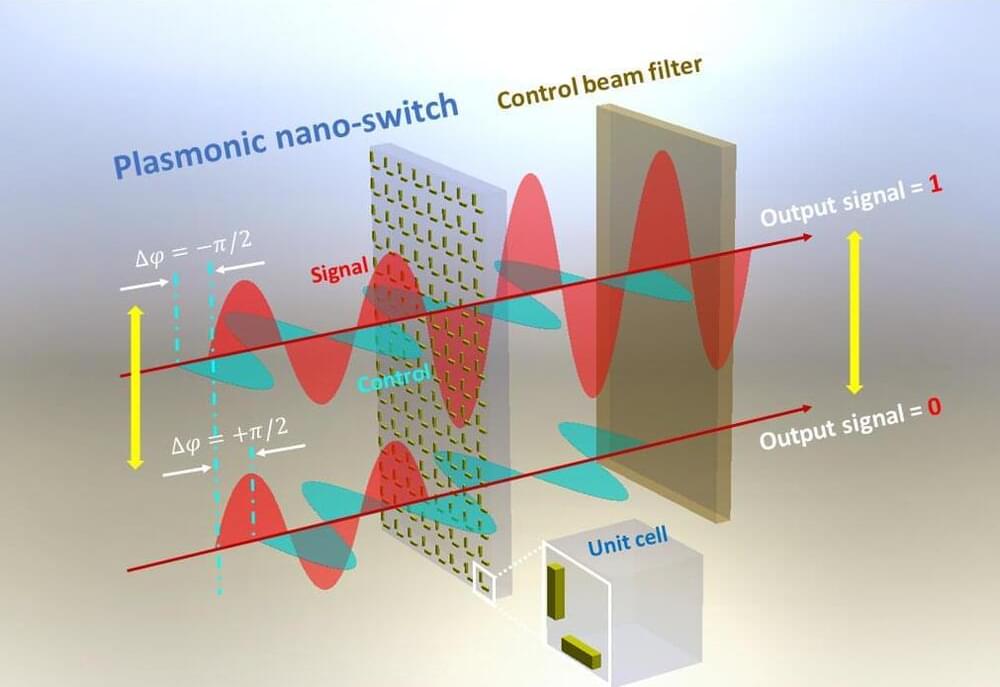 A group of photonics researchers at Tampere University have introduced a novel method to control a light beam with another beam through a unique plasmonic metasurface in a linear medium at ultra-low power. This simple linear switching method makes nanophotonic devices such as optical computing and communication systems more sustainable, requiring low intensity of light.
All–optical switching is the modulation of signal light due to control light in such a way that it possesses the on/off conversion function. In general, a light beam can be modulated with another intense laser beam in the presence of a nonlinear medium.
The switching method developed by the researchers is fundamentally based on the quantum optical phenomenon known as Enhancement of Index of Refraction (EIR).