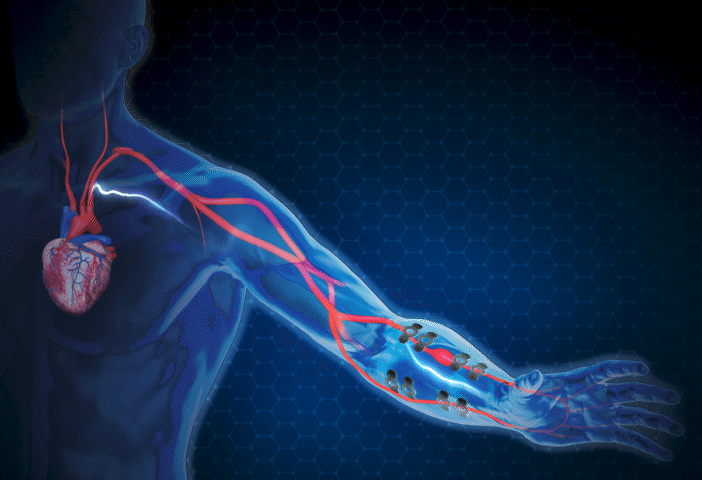 Blood pressure is one of the most important indicators of heart health, but it's tough to frequently and reliably measure outside of a clinical setting. For decades, cuff-based devices that constrict around the arm to give a reading have been the gold standard. But now, researchers at The University of Texas at Austin and Texas A&M University have developed an electronic tattoo that can be worn comfortably on the wrist for hours and deliver continuous blood pressure measurements at an accuracy level exceeding nearly all available options on the market today.
"Blood pressure is the most important vital sign you can measure, but the methods to do it outside of the clinic passively, without a cuff, are very limited," said Deji Akinwande, a professor in the Department of Electrical and Computer Engineering at UT Austin and one of the co-leaders of the project, which is documented in a new paper published today in Nature Nanotechnology.
High blood pressure can lead to serious heart conditions if left untreated. It can be hard to capture with a traditional blood pressure check because that only measures a moment in time, a single data point.