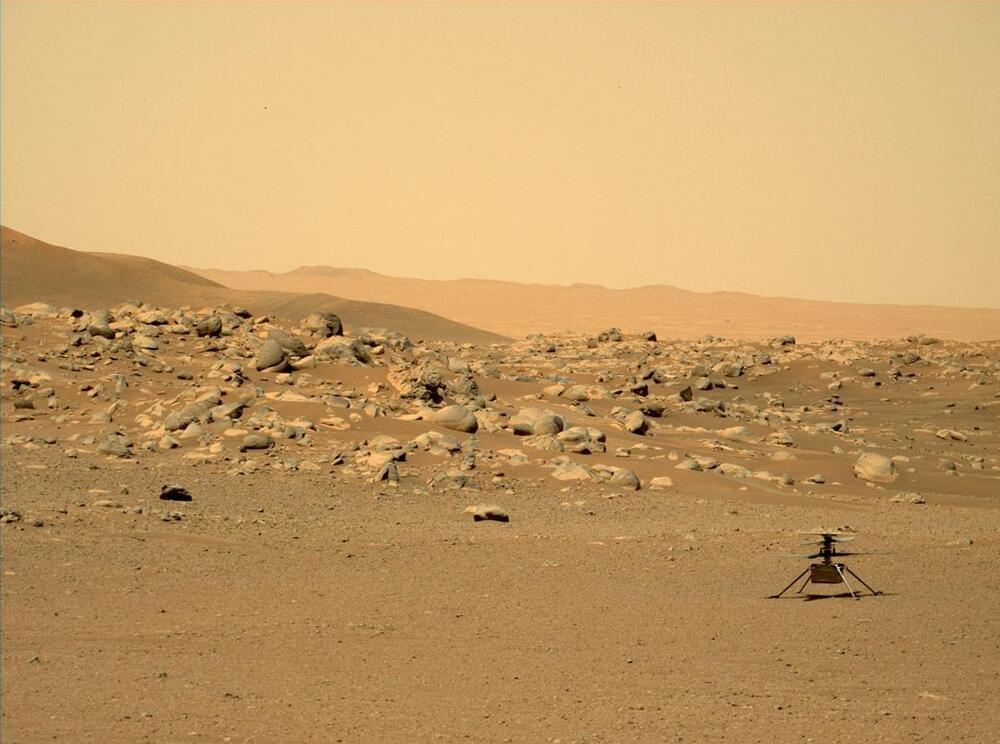 The Ingenuity chopper on Mars has lost an instrument that helps it navigate. Flight controllers have found a work-around.
---
Things are getting challenging for the Ingenuity helicopter on Mars. The latest news from Håvard Grip, its chief pilot, is that the "Little Chopper that Could" has lost its sense of direction thanks to a failed instrument. Never mind that it was designed to make only a few flights, mostly in Mars spring. Or that it's having a hard time staying warm now that winter is coming. Now, one of its navigation sensors, called an inclinometer, has stopped working. It's not the end of the world, though. "A nonworking navigation sensor sounds like a big deal – and it is – but it's not necessarily an end to our flying at Mars," Grip wrote on the Mars Helicopter blog on June 6. It turns out that the controllers have options.
Like other NASA planetary missions, Ingenuity sports a fair amount of redundancy in its systems. It has an inertial measurement unit (IMU) that measures accelerations and angular rates of ascent and descent in three directions. In addition, there's a laser rangefinder that measures the distance to the ground. Finally, the chopper has a navigation camera. It gives visual evidence of where Ingenuity is during flight or on the ground. An algorithm takes data from these instruments and uses it during flight. But, it needs to know the chopper's roll and pitch attitude, and that's what the inclinometer supplies.
Since it failed, the team had to find a way to impersonate the inclinometer. So, they applied a software patch to the code running on Ingenuity's flight computer. It intercepts what Grip describes as "garbage packets" of data and replaces them with good data. Essentially, the flight controllers tricked the copter's navigation algorithms into thinking that the data they have came from the inclinometer.