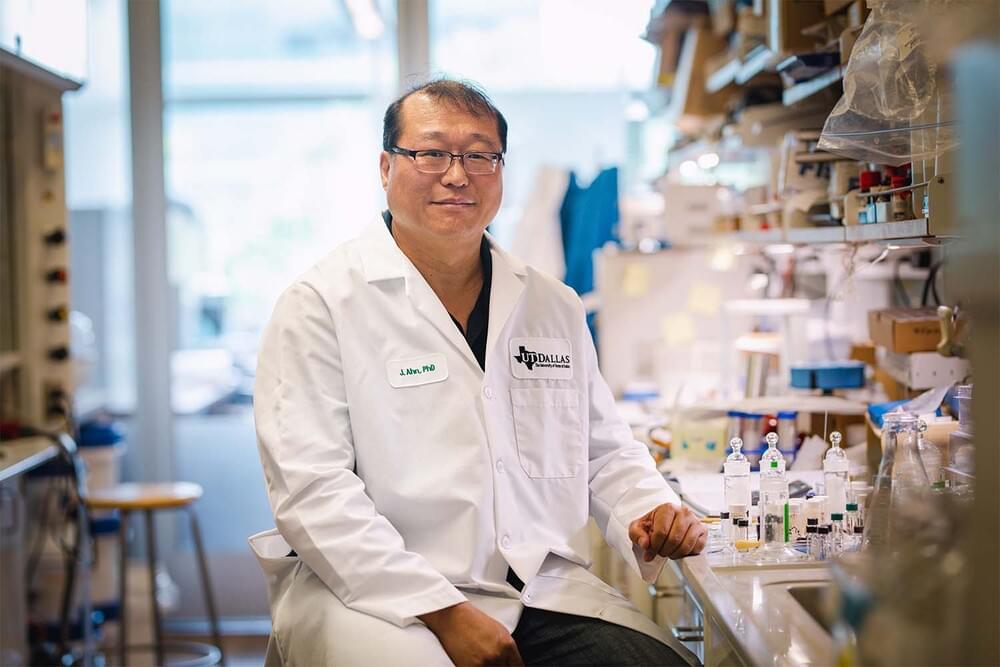 A new molecule synthesized by a University of Texas at Dallas researcher kills a broad spectrum of hard-to-treat cancers, including triple-negative breast cancer, by exploiting a weakness in cells not previously targeted by other drugs.
A study describing the research — which was carried out in isolated cells, in human cancer tissue and in human cancers grown in mice — was published online June 2 in the journal Nature Cancer.
Dr. Jung-Mo Ahn, a co-corresponding author of the study and a UT Dallas associate professor of chemistry and biochemistry in the School of Natural Sciences and Mathematics, has been passionate about his work designing small molecules that target protein-protein interactions in cells for over a decade. Using an approach called structure-based rational drug design, he previously developed potential therapeutic candidate compounds for treatment-resistant breast cancer and for prostate cancer.