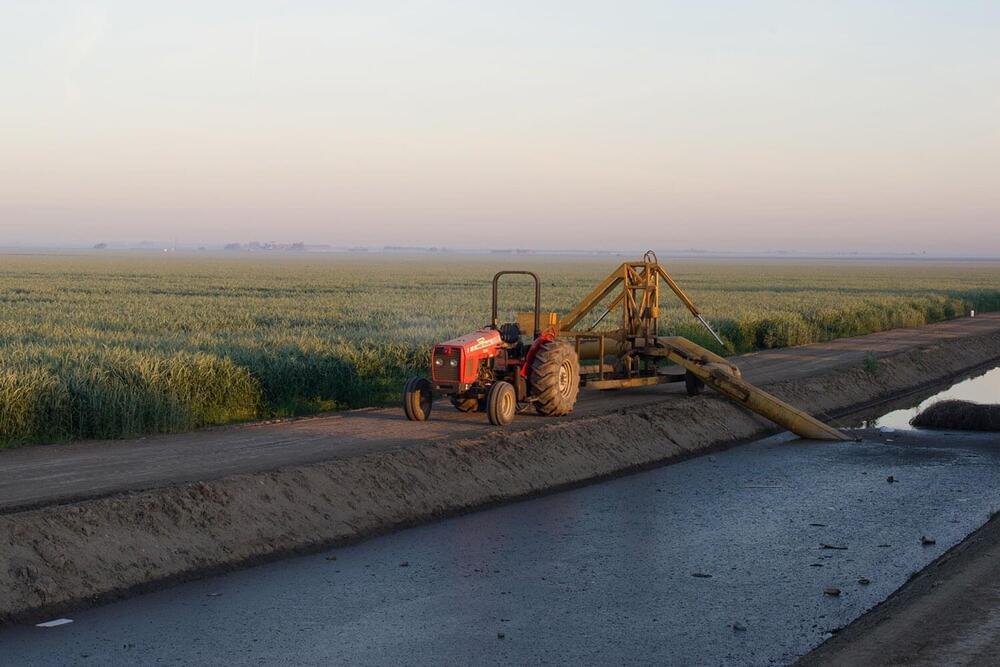 The floor of California's arid Central Valley is sinking as groundwater pumping for agriculture and drinking water depletes aquifers. A new remote sensing study from Stanford University shows land sinking—or subsidence—will likely continue for decades to centuries if underground water levels merely stop declining. To stop the sinking, water levels will need to rise.
"If you don't get these water levels to come back up, then the land is going to sink, potentially tens of centimeters per year, for decades. But if they go up, you can get rewarded very quickly. You almost immediately improve the situation," said Matthew Lees, a geophysics Ph.D. student and lead author of the study, which appears June 2 in Water Resources Research.
The research comes amid worsening drought in a state where climate change is tipping the odds toward hot conditions with more precipitation extremes. The first four months of 2022 marked California's driest start to a year since 1895. Reservoir levels are so low that, for a second year in a row, many irrigation districts are poised to receive none of their usual allocations of water from the Central Valley Project, the federally managed network of reservoirs and canals that conveys water to some 3 million acres of farmland.