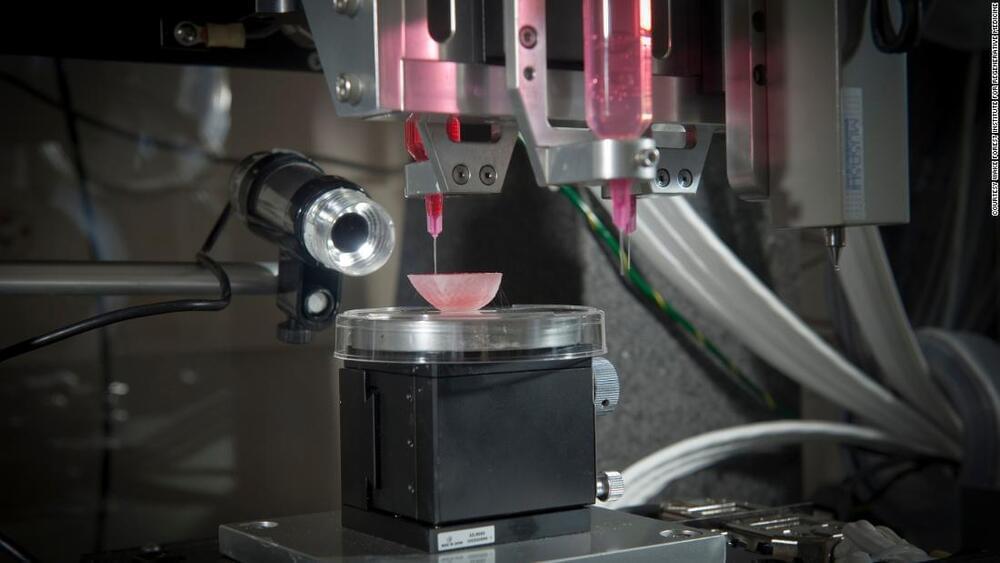 To begin the process of bioprinting an organ, doctors typically start with a patient's own cells. They take a small needle biopsy of an organ or do a minimally invasive surgical procedure that removes a small piece of tissue, "less than half the size of a postage stamp," Atala said. "By taking this small piece of tissue, we are able to tease cells apart (and) we grow and expand the cells outside the body."
This growth happens inside a sterile incubator or bioreactor, a pressurized stainless steel vessel that helps the cells stay fed with nutrients – called "media" – the doctors feed them every 24 hours, since cells have their own metabolism, Lewis said. Each cell type has a different media, and the incubator or bioreactor acts as an oven-like device mimicking the internal temperature and oxygenation of the human body, Atala said.
"Then we mix it with this gel, which is like a glue," Atala said. "Every organ in your body has the cells and the glue that holds it together. Basically, that's also called 'extracellular matrix.'".