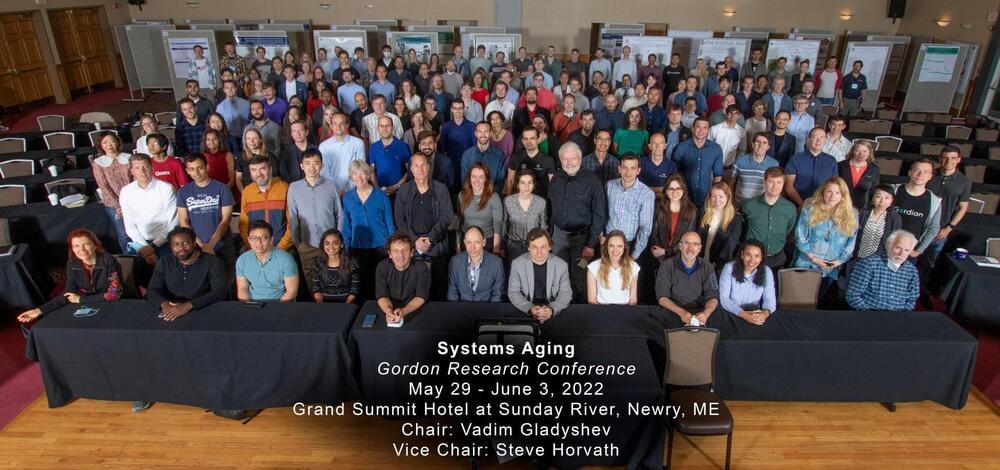 One of the events hosted by the GRC this year was the conference called 'Systemic Processes, Omics Approaches, and Biomarkers in Aging." It was the inaugural Systems Aging Gordon Research Conference. Held in Newry, Maine, this event is not easy to get to. Many of the scientists on the East Coast of the US needed to spend half a day or more just to get there. There is a reason for this. Often, conferences that are organized in large metropolitan areas with easy access do not have the same level of "pressure cooking" and interactive networking just because many senior scientists tend to be distracted and often leave prematurely. But when they are put together in a remote location, it is not easy to leave and they have no choice but to interact with each other, share knowledge, and come up with new ideas and collaborations.
The level and impact of scientific conferences is often evaluated by the number and quality of the sponsors. And the GRC conference on Aging sported a number of high-profile sponsors including GRC itself, Carl Storm International Diversity Fellowship Program, National Institute on Aging, IOMICS Intelligent Analytics, Zymo Research, Kinexum, Insilico Medicine, Illumina, Aging journal, Impetus Grants, Infinita Life Science and VitaDAO.
With Vadim Gladyshev serving as chairman and Steve Horvath as vice-chairman, the conference set the stage for the field, paving the way for the development of interventions to delay and reverse aging. Vadim is a professor of medicine at Harvard Medical School and director of Redox Medicine at Brigham and Women's Hospital, while Steve is a professor of human genetics and biostatistics at the University of California — Los Angeles, and a senior scientist at Altos Labs. Both are world-renowned researchers, and spoke and led the discussions at the conference.