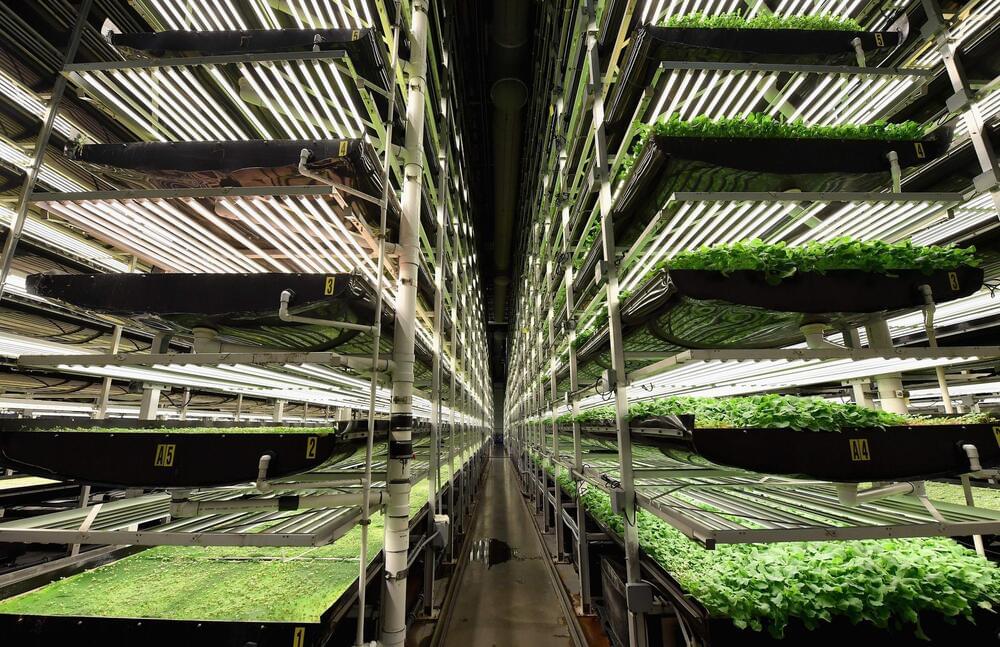 Last week New York City was host to the Indoor AgTech Innovation Summit, an event which drew 600 attendees, featured 90 speakers and included representatives from 42 countries. For a sector with some history of hyperbole about its role in feeding the world, the presentations and discussions during this event featured an overall balance of optimism and pragmatism. Many different kinds of "indoor" facilities were being considered at this meeting ranging from basic greenhouses all the way to multi-level "vertical farms" of the type pictured above. Industry players prefer to call their sector "controlled environment agriculture" or CEA. That is in contrast to mainstream agriculture which has the advantage of free solar energy and rainfall, but which must also deal with all the variables associated with weather and the limitations determined by geography.
The origins of CEA stretch at least as far the 17th and 18th century when "orangeries" in France were used in the winter to protect citrus trees grown in pots. For the last eight decades the Dutch have been technology leaders in the increasingly sophisticated and international greenhouse industry. In recent years CEA has been expanding world wide and trending towards a higher degree of control of the growing conditions including light, temperature, humidity, water, and carbon dioxide concentration. Fertilization in these systems is increasingly micromanaged in a soil-free setting such as "hydroponics" or "aeroponics." Many tasks and process controls are automated.
This is an expanding industry with 7–8% annual growth projected for greenhouses and 15% per year for vertical farming. Greenhouses are commonly used to produce leafy greens, tomatoes, peppers, and cucumbers. The highest tech, vertical farming systems are currently focused on leafy greens and herbs. Even so, the packaged salad and leafy greens market is said to be in the range of $8.7 billion and projected to grow to between $13 billion and $25 billion within the next 5 years and CEA is likely to account for an increasing share.