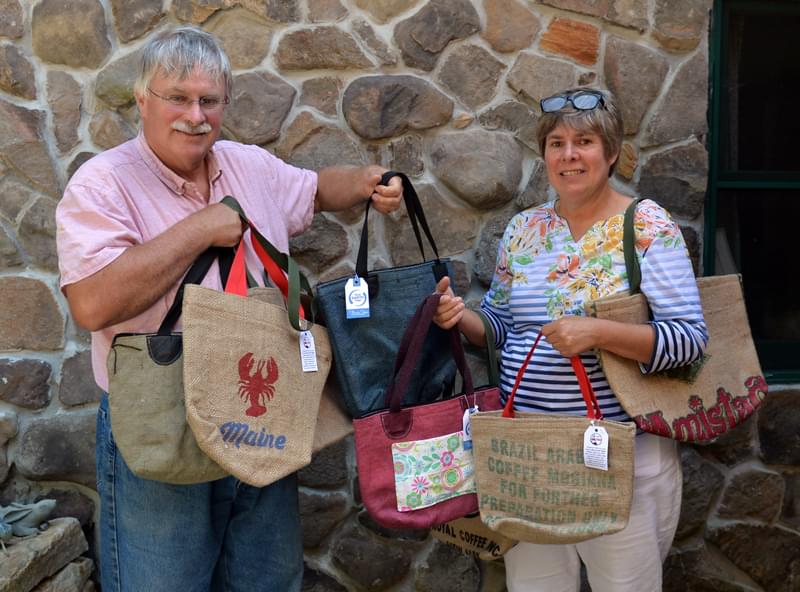 Nestled in deep woods in Jefferson, Kim and Rusty Fenn live off the grid in a home they built themselves out of wood from their property. They have two solar-power systems on their roof, one to generate electricity and one to heat their water.
They have all the appliances any home would want, and the solar power provides all their needs. They heat with a heat pump and a wood stove.
Kim, the creative one of the couple, had a pile of chicken grain bags, and decided to make a bag out of one. She then made a bunch for Christmas presents for friends and family. They were such a hit, that the couple decided to make them commercially.