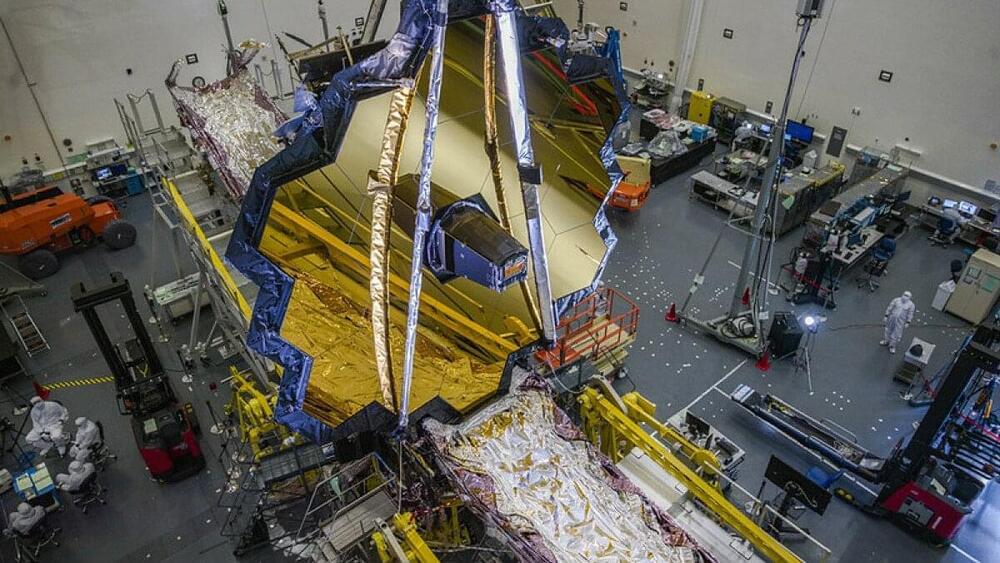 The cosmic images will be unprecedented.
---
A giant golden eye flying around the sun about a million miles from Earth will give humans an unprecedented view of the universe.
The James Webb Space Telescope, a powerful $10 billion observatory run by NASA, the European Space Agency, and the Canadian Space Agency, has chilled down to its optimal temperature. Engineers have finished calibrating its scientific instruments. Now the telescope with a 21-foot-diameter mirror is open for business.
Get ready for stunning astronomical photos and data, scientists say.