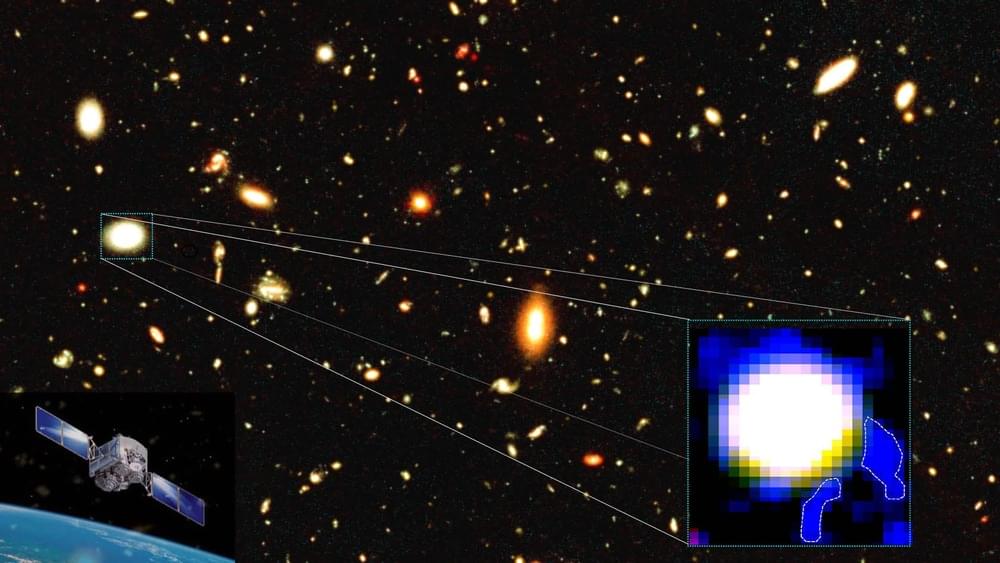 Dwarf galaxies are small galaxies composed of a few billion stars. They are challenging to detect due to their low luminosity, low mass, and small size. However, it remains elusive how these dwarf and giant galaxies assemble their stars and evolve into modern-day galaxies.
India's first dedicated multi-wavelength space observatory, AstroSat, cracked this mystery. A team of scientists using AstroSat shows how the star-forming complexes in the outskirts of a dwarf galaxy migrate towards the central region and contribute to its growth in mass and luminosity.
The team includes astronomers from India, the USA, and France. Professor Kanak Saha at the Inter-University Centre for Astronomy and Astrophysics (IUCAA), Pune, conceived this study. Mr. Anshuman Borgohain is the lead author of the paper.