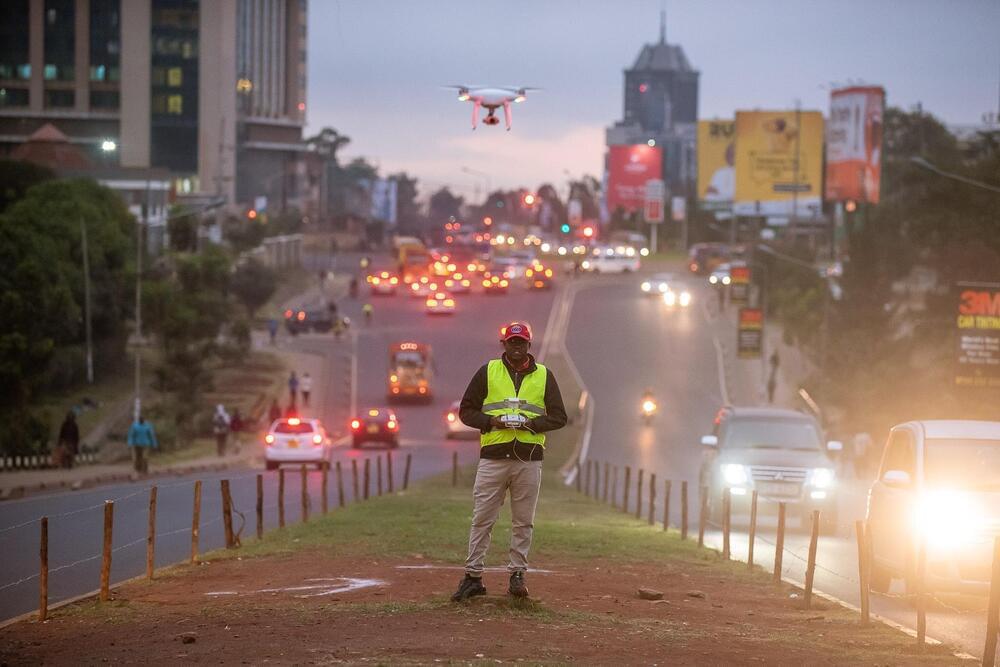 EPFL researchers have used swarms of drones to measure city traffic with unprecedented accuracy and precision. Algorithms are then used to identify sources of traffic jams and recommend solutions to alleviate traffic problems.
Given the wealth of modern technology available—roadside cameras, big-data algorithms, Bluetooth and RFID connections, and smartphones in every pocket—transportation engineers should be able to accurately measure and forecast city traffic. However, current tools advance towards the direction of showing the symptom but systematically fail to find the root cause, let alone fix it. Researchers at EPFL utilize a monitoring tool that overcomes many problems using drones.
"They provide excellent visibility, can cover large areas and are relatively affordable. What's more, they offer greater precision than GPS technology and eliminate the behavioral biases that occur when people know they're being watched. And we use drones in a way that protects people's identities," says Manos Barmpounakis, a post-doc researcher at EPFL's Urban Transport Systems Laboratory (LUTS).