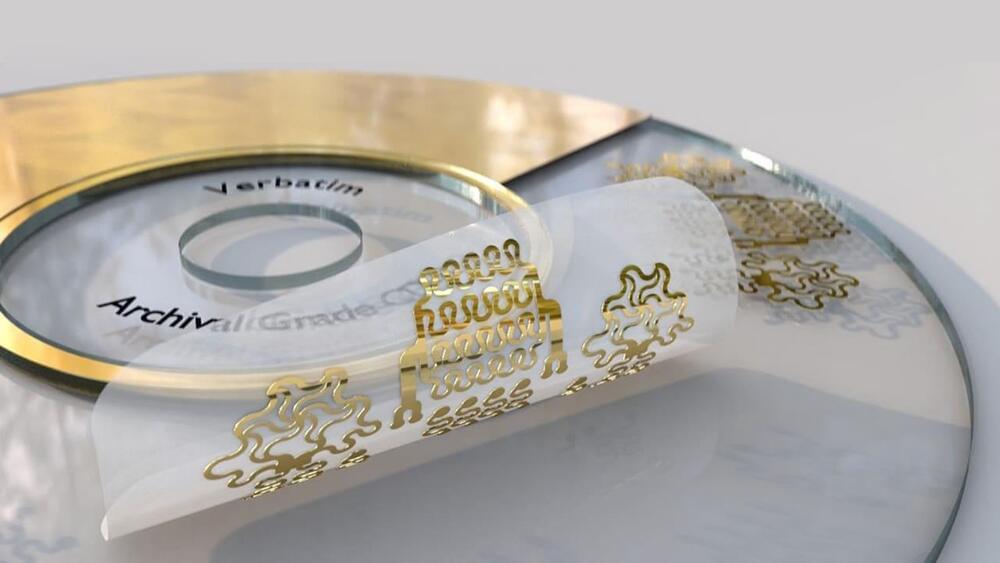 The CD was initially soaked in 40 mL of acetone for 1.5 minutes, releasing the metal layer by breaking down the polycarbonate substrate. The metal from the CD was easily harvested with polyimide tape, which also serves as the substrate layer in the new device integration to improve the mechanical durability and robustness of the thin metal film.
"When you pick up your hair on your clothes with sticky tape, that is essentially the same mechanism," said Assistant Professor Ahyeon Koh, who led the research. "We loosen the layer of metals from the CD and then pick up that metal layer with tape, so we just peel it off. That thin layer is then processed and flex ible."
Researchers created the sensors utilizing a commercially available Cricut cutter, an off-the-shelf machine for crafters that generally cut designs from materials like paper, vinyl, card stock, and iron-on transfers. The flexible circuits then would be removed and stuck onto a person. The whole fabrication process was completed in 20–30 minutes, without releasing toxic chemicals or needing expensive equipment, and it costs about $1.50 per device.