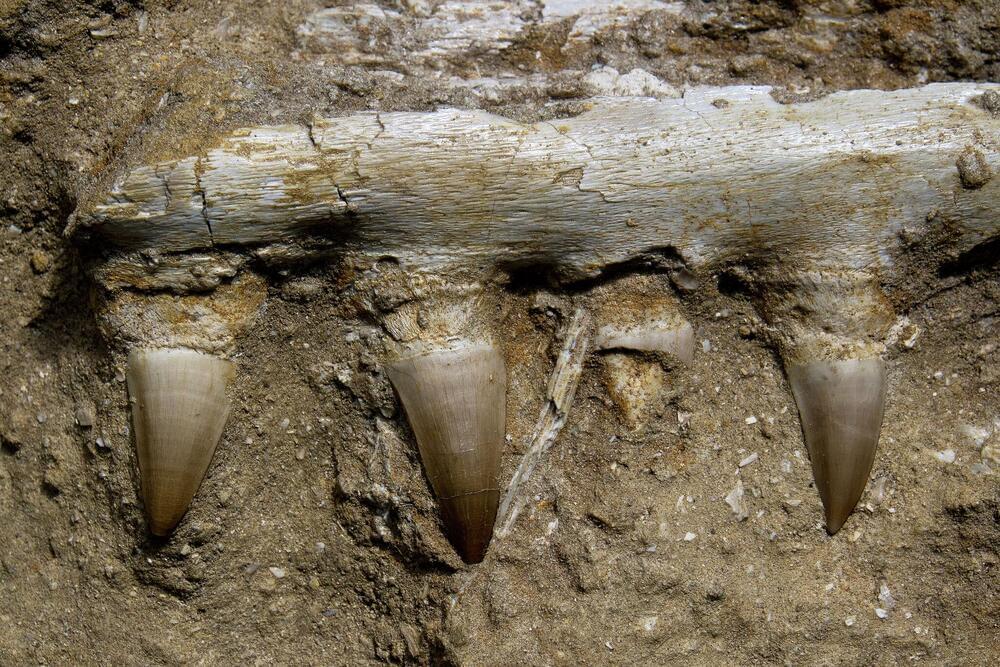 Paleontologists from the Perot Museum of Nature and Science in Dallas recently unearthed the fossils of a mosasaur, a 30-foot marine lizard that existed around 80 million years ago, according to a report from the Dallas Morning News.
Starting in mid-July, scientists excavated parts of the mosasaur's skull, lower jawbones and several vertebrae from its spine near the fossil-rich North Sulphur River in North Texas. Stephen Kruse, an amateur enthusiast, told the Dallas Morning News that he first came across a piece of the creature's spine as he hiked near the river.
"When I turned this corner, he was just sitting there, coming right out of the wall," Kruse said.