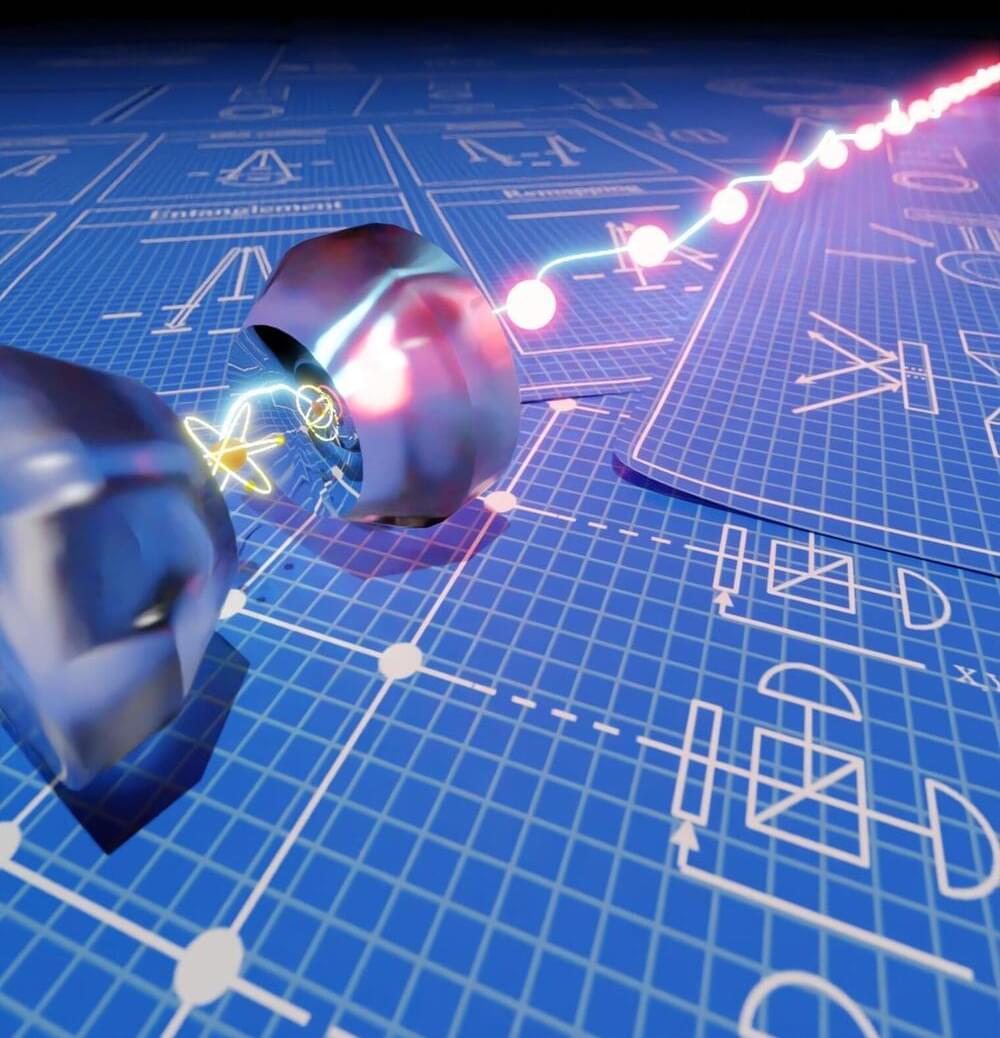 Physicists at the Max Planck Institute of Quantum Optics have managed to entangle more than a dozen photons efficiently and in a defined way. They are thus creating a basis for a new type of quantum computer. Their study is published in Nature.
The phenomena of the quantum world, which often seem bizarre from the perspective of the common everyday world, have long since found their way into technology. For example, entanglement: a quantum-physical connection between particles that links them in a strange way over arbitrarily long distances. It can be used, for example, in a quantum computer—a computing machine that, unlike a conventional computer, can perform numerous mathematical operations simultaneously. However, in order to use a quantum computer profitably, a large number of entangled particles must work together. They are the basic elements for calculations, so-called qubits.
"Photons, the particles of light, are particularly well suited for this because they are robust by nature and easy to manipulate," says Philip Thomas, a doctoral student at the Max Planck Institute of Quantum Optics (MPQ) in Garching near Munich. Together with colleagues from the Quantum Dynamics Division led by Prof. Gerhard Rempe, he has now succeeded in taking an important step towards making photons usable for technological applications such as quantum computing: For the first time, the team generated up to 14 entangled photons in a defined way and with high efficiency.