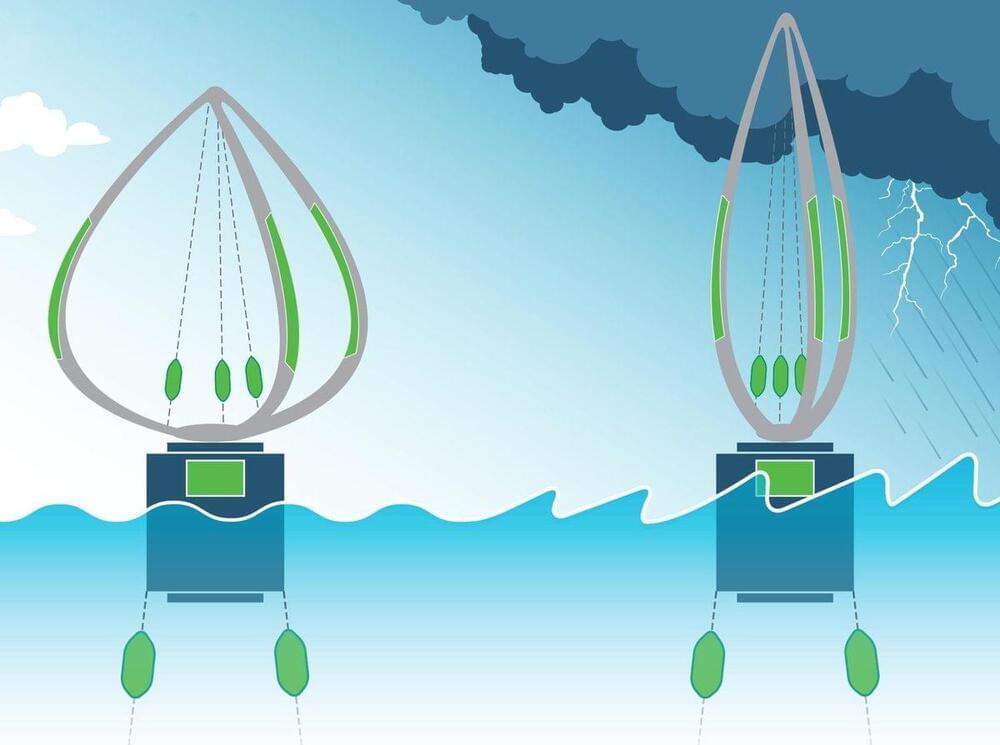 A radical new idea for offshore wind turbines would replace tall unwieldy towers that had blades on top with lightweight, towerless machines whose blades resemble the loops of a whisk. Now new software can help optimize these unusual designs to help make them a reality, researchers say.
This new work comes as the U.S. government plans to boost offshore wind energy. In March, the White House announced a national goal to deploy 30 gigawatts of new offshore wind power by 2030. The federal government suggested this initiative could help power more than 10 million homes, support roughly 77,000 jobs, cut 78 million tonnes in carbon emissions, and spur US $12 billion in private investment per year. As part of this new plan, in June, the White House and eleven governors from along the East Coast launched a Federal-State Offshore Wind Implementation Partnership to further develop the offshore wind supply chain, including manufacturing facilities and port capabilities.
One reason offshore wind is attractive is the high demand for electricity on the coasts. People often live far away from where onshore wind is the strongest, and there is not enough space in cities for enough solar panels to power them, says Ryan Coe, a mechanical engineer in Sandia National Laboratories' water-power group in Albuquerque.