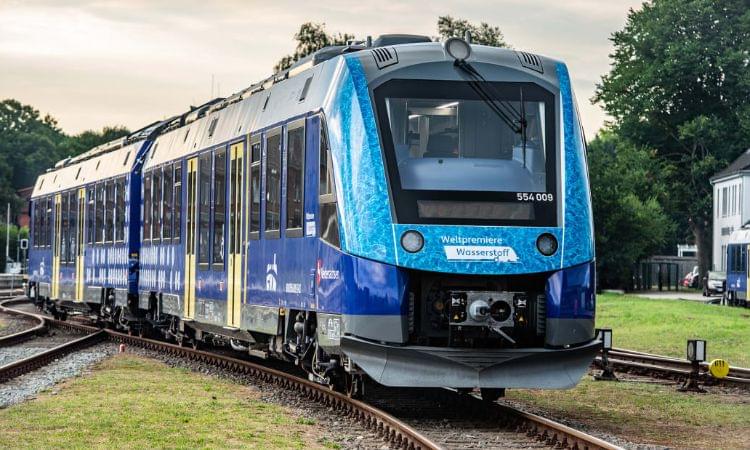 Trains that run on hydrogen.
Re-sharing.
---
(CNN) — The future of environmentally friendly travel might just be here — and it's Germany that's leading the charge, with the first ever rail line to be entirely run on hydrogen-powered trains, starting from Wednesday.
Fourteen hydrogen trains powered by fuel cell propulsion will exclusively run on the route in Bremervörde, Lower Saxony. The 93 million euro ($92.3 million) deal has been struck by state subsidiary Landesnahverkehrsgesellschaft Niedersachsen (LVNG), the owners of the railway, and Alstom, builders of the Coradia iLint trains. The Elbe-Weser Railways and Transport Company (EVB), which will operate the trains, and gas and engineering company Linde, are also part of the project.
The trains, five of which which debut Wednesday, will gradually replace the 15 diesel trains that currently run on the route, with all 14 running exclusively by the end of the year. Just 1 kilo of hydrogen fuel can do the same as around 4.5 kilos of diesel.