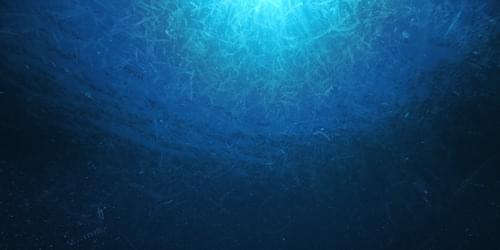 Simulations indicate that plankton can gain quicker access to food by riding ascending turbulent ocean currents.
Turbulence can be a nuisance for planes and boats, but for marine plankton, researchers have now shown that turbulence can be a boon. In simulations, they found that plankton that can hitch rides on the right turbulent ocean plumes can double their swimming speeds [1]. The researchers say that this ability could help a variety of tiny ocean organisms quickly rise to the water's surface to reach food at night before returning to its murky depths to escape daytime predators.
Plankton consist of a wide variety of small and microscopic organisms that drift in the ocean. Unable to propel themselves very effectively, they travel by riding ocean currents. For example, the planktonic larvae of the Chesapeake blue crab ride vertical and horizontal water currents when migrating toward the shore and up an estuary.