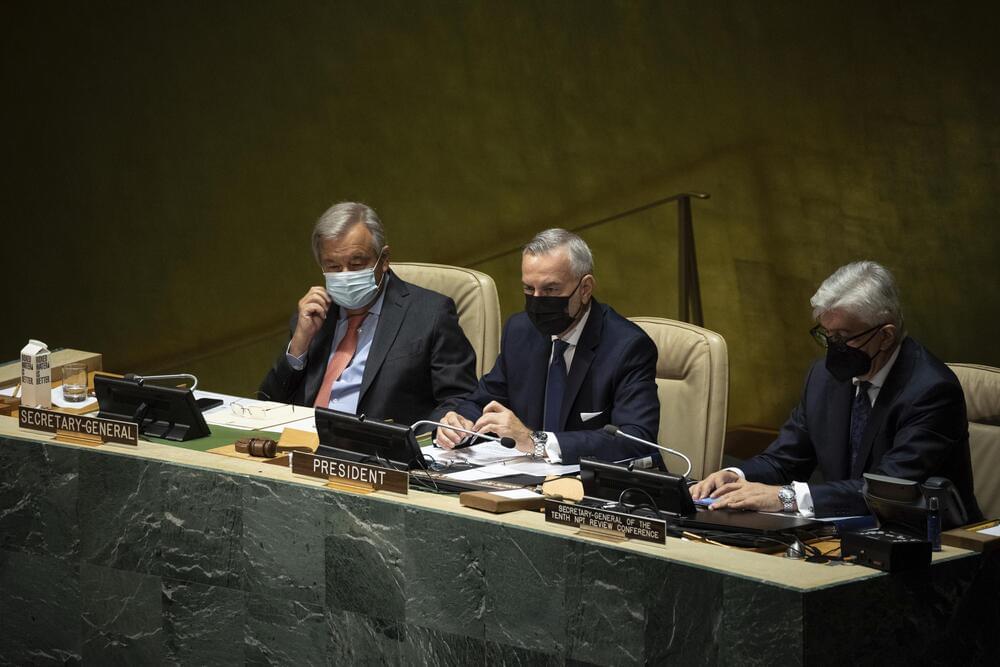 And now, for old fashion Nuclear Doom.
Music in comments.
---
UNITED NATIONS (AP) — The United Nations chief warned Monday that "humanity is just one misunderstanding, one miscalculation away from nuclear annihilation," citing the war in Ukraine, nuclear threats in Asia and the Middle East and many other factors.
Secretary-General Antonio Guterres gave the dire warning at the opening of the long-delayed high-level meeting to review the landmark 50-year-old treaty aimed at preventing the spread of nuclear weapons and eventually achieving a nuclear-free world.
The danger of increasing nuclear threats and a nuclear catastrophe was also raised by the United States, Japan, Germany, the U.N. nuclear chief and many other opening speakers at the meeting to review progress and agree to future steps to implement the Nuclear Nonproliferation Treaty, known as the NPT.