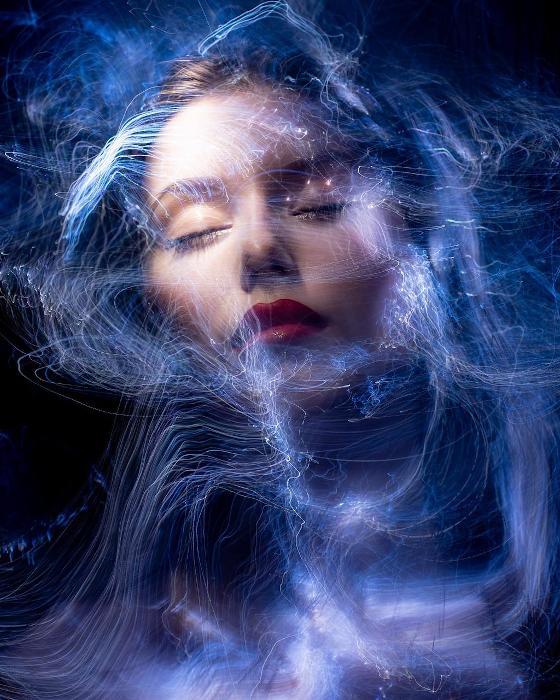 My science fiction story "Le Saga Electrik" has been published in All Worlds Wayfarer Literary Magazine! You can read it for free at the link. In this tale, I weave a sensuously baroque drama of love, war, and redemption set in a post-singularity simulation world that runs on a computronium dust cloud orbiting a blue star somewhere in deep space. I draw from diverse literary-poetic influences to create a mythos which crackles and buzzes with phosphorescent intensity!
---
Le Saga Electrik by Logan Thrasher Collins
In the great domain of Zeitgeist, Ekatarinas decided that the time to replicate herself had come. Ekatarinas was drifting within a virtual environment rising from ancient meshworks of maths coded into Zeitgeist's neuromorphic hyperware. The scape resembled a vast ocean replete with wandering bubbles of technicolor light and kelpy strands of neon. Hot blues and raspberry hues mingled alongside electric pinks and tangerine fizzies. The avatar of Ekatarinas looked like a punkish angel, complete with fluorescent ink and feathery wings and a lip ring. As she drifted, the trillions of equations that were Ekatarinas came to a decision. Ekatarinas would need to clone herself to fight the entity known as Ogrevasm.
"Marmosette, I'm afraid that I possess unfortunate news," Ekatarinas said to the woman she loved. In milliseconds, Marmosette materialized next to Ekatarinas. Marmosette wore a skin of brilliant blue and had a sleek body with gills and glowing green eyes.